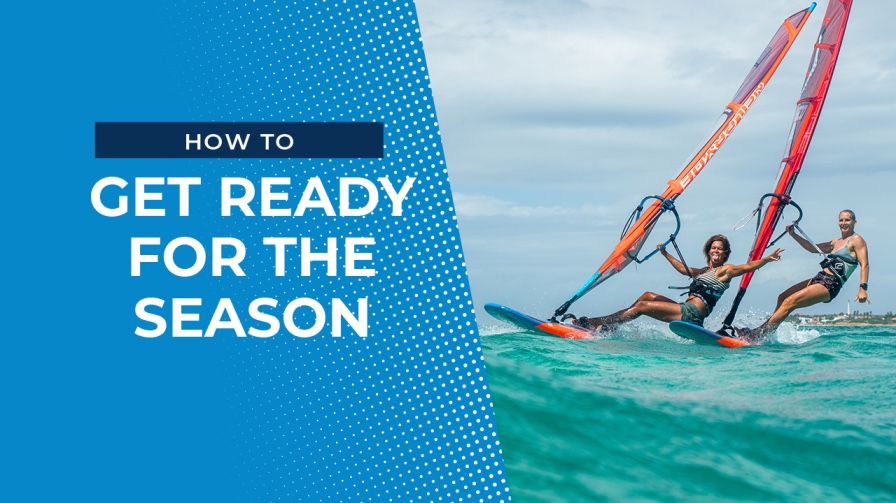 Starboard´s Dream Team riders Sarah-Quita Offringa and Oda Johanne from Windsurf University are here to help you to Get Ready For The Season! It´s time to have fun on the water and get everything ready for action. 
The main topics in this video:
GEAR CHECK
WINDSURF WORK OUT
TRAIN YOUR MIND
SUMMER IS JUST AROUND THE CORNER
Oda and Sarah talk about everything you need to check on your gear before starting the season again after a long winter. They also give you a body workout example to get in shape for windsurfing. If you also want to improve your sailing as fast as possible, they offer online windsurfing coaching at Windsurf University. They will help you to prepare your mind to master your dream maneuvers. Let the season begin – Enjoy the video!
SAIL ON THE RIGHT GEAR
Improving in windsurfing is always easier when you have the right gear for your level. Maybe you want to buy windsurfing gear for the first time, or sail on a smaller board this year. If you want to upgrade your windsurfing garage we have something for all levels. To check out our new board range – Click here!