Carve
99 · 109 · 119 · 129 · 139 · 149 · 159 · 169
AS GOOD AS IT GETS!
The Carve 2023. Easy planing. Confident control. Autopilot jibes. One board. What else would you want?
The exciting new 2023 Carves deliver big on effortless planing, autopilot jibing and a controlled ride in any conditions. We never felt so accomplished about a board range. Each board individually shaped for the intended conditions and skill level. On the larger sizes, a long flat section makes for extra easy passive planing and a smooth ride to let you find the footstraps effortlessly. Midrange sizes carve like a small board, yet switching your stance and flipping the sail you have the confidence of a bigger board, thanks to a combination of thinned out rails towards the tail and thicker forward rails. The small sizes deliver a true sporty feel with higher top end speed and that extra bit of control you'll need for windsurfing confidently in strong wind.
RACING
FREE RACING
FREERIDE
EARLY PLANNING
JIBING
SPEED
SPORTY NOSE
Look at that nose. Doesn't it just look purposeful? But not only that, those concaves smooth impact and create more lift, improving planing performance in light wind.
GRAVITY CONTROL SYSTEM
Enhanced deck concave create a lower centre of gravity for the drive and power generated through the rig. Keeps the board stable and planted while blasting in rougher conditions and through jibes.
CONFIDENCE IN STORMY CONDITIONS
Optional inboard stance with middle position back footstrap, gives more control to the storm riders out there.
CUTAWAYS
Inspired by our iSonic racing line new double-steps improve planing and acceleration.
WATER DROP TAIL
Carefully refined underwater shape at the tail maximises earlier planing while reducing drag at higher top end speeds.
EXTENDED ROCKER FLAT
Easy passive planing without any effort. Extending the tail rocker flat section forward on the Carves allows an easier acceleration to a more natural planing threshold, whilst maintaining planing glide thru wind holes and reducing critical reliance on board trim.
A LOCKED AND COMFORTABLE STANCE
The Drake Slick footstraps are made with FSC-certified, sustainably sourced and plant-based Yulex foam. With 85% natural rubber content, CO² emitted during the manufacturing process is reduced by 80%. The remaining 15% of synthetic neoprene is kept to improve UV resistance.
Carefully sourced with the smoothest fabric for a comfortable feel.
Under your feet the 10mm thick footpads with a diamond grooving pattern will provide the necessary grip and comfort over extended sessions while being resistant to wear-and-tear.
DRAKE FREERIDE FIN
Drake Freeride fin for great control. Blending flowing, natural turns with straight line efficiency and confidence, each Carve's fin is carefully specified and optimised to enhance the exciting and responsive performance.
139, 149 & 159 WS FOIL READY
The Carve 139, 149 and 159 Wood Sandwich come with a Ready-To-Foil box. Carve 139, 149 and 159 present a great one-board crossover option for advancing intermediates, alongside our more dedicated Foil Freeride and Foil X boards.
LIGHTWEIGHT BOARDS DESIGNED FROM THE GROUND UP AS OUR LOWEST CARBON FOOTPRINT
Developed by Jean Louis Colmas in 1984, Wood Technology became Starboard's trademark construction in 1995. Wood Technology remains a favourite for riders preferring more comfort, more control and the unique crisp feel of an original Starboard. It's time to bring back this technology while reducing our CO2 footprint. Full wood sandwich lamination of 0.6mm Australian Pinewood over modern, recyclable 3mm PET core foam ensures durability and comfort in a good strength to weight ratio. Today's wood is less visible in modern graphics; UV protected by fresh blue paint and stickers that compliment the natural grain with a really nice effect. A classy re-edition of a classic Starboard Original.
WHERE PERFORMANCE MEETS PRICE
We developed the Starlite Carbon Construction to answer our quest for a construction that would combine four crucial factors: Performance, Durability, Value and Low Environmental Impact. The result is a great combination, delivering strongly on all four criteria with direct, responsive onwater feel and no compromise on your riding comfort.
We developed the Carve 99 for riders looking for the best ever high wind freeride experience and we are so happy to offer you a board to make you smile with every chop you fly over. It's sensational when fully powered up and you just keep on accelerating harder with every gust. And of course this 99 really carves. Thinner, responsive rails keep you connected to the water and slicing through the curves in every water condition. Want to get airborne? The aerodynamic nose lets you fly and remain at top speed with full control. Inside strap option for control and outside straps for full power.
Expand your expectations before taking the Carve 109 for a ride. Redefine the joy of freeriding; from initial acceleration to flying across the water in full control, all the while wondering why it's so easy to go so fast! It's a unique sensation where flat water and chop all become the perfect terrain. Push it as hard as you want downwind, reaching or upwind, relaxed and perfectly balanced on the contoured standing area. Jibing feels like you're on autopilot; the hip outline in the mid section allowing you to make a snap jibe or wide arc, both with full speed and control in the exit. This board is the most fun freeride board we have ever developed. We hope you get the chance to try it.
With a new shape for 2023 the 119 is a little speed bomb that flies over crazy chop while in full control. Finally, also this size features the Carve hip, which allows for a more straight outline to the center between the straps before a distinct curvature towards the tail. This has taken jibing on the 119 to whole new level, where you can achieve a better carve while using less bodyweight and with more stabiolity and flow on the exit of the jibe. The wide and straight outline provides accelerating power, while the thinned out rails carve up jibes. This machine is an ideal choice for everyone that enjoys the exhileration of higher wind freeride and might even want to join the DefiWind or other fun events. Enjoy this explosive smooth riding sensation.
The 129 is where it all came together, surprising us with its early take-off into a fun ride with high acceleration. The 129 can be driven onto the fin for that free sensation while the ease of entering a high speed jibe is just as good as the acceleration out of the jibe. It bridges light and medium winds perfectly well. Simply as good as it gets. With that extra spice!
The 139 with a new shape for 2023 has, in line with the 119, received the Carve hip. It allows for a wider board around the front strap to allow you easy balancing when exiting the jibe, yet the hip outline between the straps allows a narrow tail for that easy jibe entry. Thicker rails forward help acceleration out of jibes and the recessed deck keeps the board in full control when the wind picks up for real. Super early-planing with a long flat and generous width and an amazing top-end speed thanks to the double step cutaways. 139 is a board that gets you way more water time than any other freeride board, yet delivers the whole fun factor when fully powered up. A highly recommended board choice. The Carve 139 in Wood Sandwich is Ready-to-Foil.
The new 149 perfectly blends the best of the Carve 139 & 159, especially the brilliant jibe ability of the 159. For 2023, the 149 is even easier to ride with a straighter outline, delivering better performance with confidence. The nose always want to drive you forward with ease over the harshest chop. The natural jibe takes it to next level, thanks to the new hip in the standing area, resulting in a lot less effort at initiation but particularly at the exit, smoothly consistent all the way. Less physically demanding than the Futura; Carve is the perfect board for advancing your planing skills, with everything simple and smooth but delivering a great speed sensation. Footstrap positions are optimised for a wider range of riders from early planing through to the most advanced FreeRider. A very enjoyable and fun chameleon.
Is the Carve 159 perhaps the best board we ever made ? It glides automatically onto a plane with a flat bottom from the tail to beyond your front foot. You'll love the smooth ride even in rough water, combined with a remarkable top end speed once locked in and flying on the iSonic inspired tail. Going into a jibe, enjoy how the board just wants to turn intuitively on its special Carve hip outline, while increased tail volume slingshots you back out on the exit and on to the next run.
Automatic planing, light riding sensation and total jibe control. Step onboard, feel the Carve 169's easy nature and enjoy the ultimate forgiving ride. With the footstrap position set inside and forward, you get started in planing mode right away. Tested positively over a wide range of sails from sails from 5.5 to 9m2, it always delivers a balanced feel. With straps set in the outboard back position, you feel quite an exciting speed sensation. Our highest recommended entry level freeride board ever.
← Scroll sideways for more sizes →
| Model | Carve 99 | Carve 109 | Carve 119 | Carve 129 | Carve 139 | Carve 149 | Carve 159 | Carve 169 |
| --- | --- | --- | --- | --- | --- | --- | --- | --- |
| Technologies | Wood Sandwich | Starlite Carbon | Wood Sandwich | Starlite Carbon | Wood Sandwich | Starlite Carbon | Wood Sandwich | Starlite Carbon | Wood Sandwich | Starlite Carbon | Wood Sandwich | Starlite Carbon | Wood Sandwich | Starlite Carbon | Wood Sandwich | Starlite Carbon |
| Volume | 99 L | 109 L | 119 L | 129 L | 139 L | 149 L | 159 L | 169 L |
| Length | 238 cm | 238 cm | 238 cm | 238 cm | 240 cm | 247 cm | 255 cm | 258 cm |
| Width | 64 cm | 67 cm | 71 cm | 76 cm | 80 cm | 80 cm | 81 cm | 84 cm |
| Tail Width | 38.5 cm | 41 cm | 46.7 cm | 48 cm | 51.3 cm | 51.6 cm | 52.4 cm | 54.7 cm |
| Thickness | 12.3 cm | 11.6 cm | 11.7 cm | 12.5 cm | 12.3 cm | 12.6 cm | 12.8 cm | 13.2 cm |
| Bottom Shape (Tail To Nose) | Flat Vee to Double Concave | Flat Vee to Double Concave | Flat Vee to Double Concave | Flat Vee to Double Concave | Flat Vee to Double Concave | Flat Vee to Double Concave | Flat Vee to Double Concave | Flat Vee to Double Concave |
| Footstrap Rows | 3 | 3 | 3 | 3 | 3 | 3 | 3 | 3 |
| Footstraps | 4x Slick Straps Yulex Flouro Red | 4x Slick Straps Yulex Flouro Red | 4x Slick Straps Yulex Flouro Red | 4x Slick Straps Yulex Flouro Red | 4x Slick Straps Yulex Flouro Red | 4x Slick Straps Yulex Flouro Red | 4x Slick Straps Yulex Flouro Red | 4x Slick Straps Yulex Flouro Red |
| Fin | Drake Freeride Power 34 | Drake Freeride Power 36 | Drake Freeride Power 38 | Drake FreeRide Power 40 | Drake FreeRide Power 44 | Drake FreeRide Power 46 | Drake FreeRide Power 46 | Drake FreeRide Power 48 |
| Fin Box | Tuttle Box | Tuttle Box | Tuttle Box | Tuttle Box | Foil Box (Wood) / Tuttle Box (Starlite) | Foil Box (Wood) / Tuttle Box (Starlite) | Foil Box (Wood) / Tuttle Box (Starlite) | Tuttle Box |
| Fin Range | | 34 - 38 cm | 36 - 40 cm | 38 - 42 cm | 42 - 46 cm | 42 - 46 cm | 44 - 48 cm | 46 - 50 cm |
| Sail Range | 4.0 - 7.0 m² | 4.5 - 7.5 m² | 5.0 - 8.0 m² | 5.5 - 8.5 m² | 6.0 - 9.0 m² | 6.0 - 9.0 m² | 6.0 - 9.0 m² | 6.5 - 9.5 m² |
| Weight Wood Sandwich +/- 5% | 6.92 Kg | 7.10 Kg | 7.50 Kg | 7.85 Kg | 8.54 Kg | 8.94 Kg | 9.06 Kg | 9.30 Kg |
| Weight Starlite Carbon +/- 5% | 7.8 Kg | 8.0 Kg | 8.56 Kg | 8.75 Kg | 9.47 Kg | 9.97 Kg | 10.00 Kg | 10.33 Kg |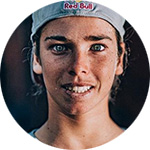 "I really like this board mainly for the jibes because it doesn't matter how light is it you will always go through with plenty of speed to keep on going on your ride."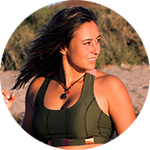 "I was riding the Carve in choppy conditions in Fuerteventura and was amazed at how easy the board made these conditions that, on a slalom board, I would describe as quite technical. No jumping around, just gliding through the chop effortlessly and in total control. The Carves bring pure fun to free riding; they are…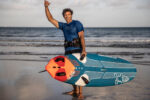 "The Carve is the ultimate freeride board. The comfort while riding this board is ridiculous. You can ride through the worst chop in the world and you wouldn't feel much as the board and pads absorb everything. Jibing is super fun and easy and I feel this is the right board to improve your power…
Get your dose of windsurfing
directly to your inbox
Subscribe to be the first to know about product releases, receive windsurfing tips or read about exclusive insights right in your inbox.
For every board sold, Starboard plants 3 mangrove trees with Worldview International Foundation. Each Mighty Mangrove sinks down 673kg of VCS certified CO2 during its first 25 years.
Together, our 3 mangroves offset the boards Carbon Emissions 10 X over and fund local livelihoods projects in Myanmar.
The Ultra has an average carbon footprint of 78 kg per board.
Buy a board & we pick up 1.1kg of beach/ ocean plastic trash – equivalent to the amount of plastic trash entering the ocean, per person, per year.
The Ultra has an average plastic content of 4 kg per board.