$BTIKI COIN IS HERE
We are excited to announce that we just launched our social coin, the BLUE TIKI ($BTIKI). Not all that's crypto is bad for the planet! 
We believe that climate-conscious customers should be rewarded for doing good. Thus we are introducing the Blue Tiki token which is a crypto asset based on the carbon-negative Celo blockchain. Our goal is to make the world more sustainable by incentivising climate positive actions.
THE LOW DOWN ON WHAT $BTIKI IS FOR
BTIKI incentivises climate positive actions such as beach and ocean clean-ups, mangrove tree planting, and participation in community events and activations. In the Tiki universe, more tokens equal more power because the tokens can be exchanged for voting power on company decisions such as product designs, early access to collections, and more. Tokens also unlock exclusive discounts, private events, and membership benefits and can even be used to purchase apparel! Good for you and good for the planet!  The more tokens someone collects, the more positive impact they have created in the world.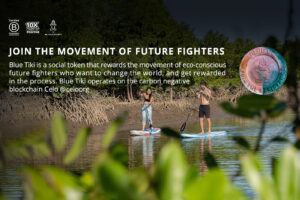 ARE YOU READY TO EARN SOME BTIKI COINS?
Our APP is live on SocialStack and you can sign up now to start earning coins for positive action!
CLICK HERE to check it out and sign up.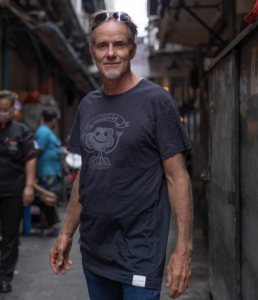 "We see a social token as the first step to turning the Starboard and SOMWR community into a decentralized autonomous organization. Blue Tiki is a part of our resistance movement which is valuing a live biosphere above drowning it. Climate-positive means to go carbon negative for those new to this space."
– Starboard CEO Svein Rasmussen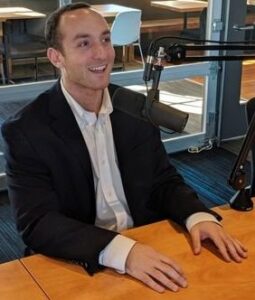 "Impact consciousness brands have an enormous opportunity to create a precedent for how brands can use web3 community engagement tools. Social tokens and NFTs can be used to incentivize impact-driven behaviour from their community members (…) Starboard has been at the forefront of innovation in watersports and therefore is an exciting partner for Socialstack."
Andrew Berkowitz, CEO and Cofounder of Socialstack.
To learn more about the project, visit www.btiki.com
Fiona Wylde joins Social Stack founders and our core IT Team live at ETHDenver – the world's largest Ethereum event- to launch our Btiki coin. She explains what exactly our latest pioneering move is all about in her own words.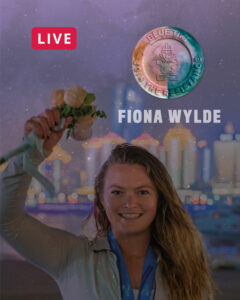 "Starboard and SOMWR have been leading the world in sustainability and innovation inside and outside the water for years now. I am proud that they are now also the first in watersports to launch an environmentally minded social token. Blue Tiki rewards climate positive actions and is carbon negative through carbon offset programs, setting the standard for other social tokens in the crypto space."
– Fiona Wylde 3x SUP World Champion
Click here to watch the Livestream.
STILL UNSURE WHAT A SOCIAL TOKEN IS? 
Social tokens are a type of cryptocurrency based on a brand, community, or creator. The two organizations align on web3 as a means to scale positive action. Socialstack offers a blueprint and infrastructure by pioneering impact-driven social tokens and its web app (dApp).
For more questions about Starboard you can check out our FAQ's here.