The PWA World Cup in slalom, wave and freestyle is just over here in Sylt, Germany. In the Starboard Dream Team we have 3 riders on the podium! Sarah-Quita Offringa won the wave event and Matteo Iachino and Steven van Broeckhoven got 3rd place in slalom and freestyle. On top of that, Sarah-Quita won her 2nd Wave World Title, which is her 20th PWA World Title! Congrats to the riders for an amazing performance here in Sylt! In the top 10 waves for men, we also have the talented wave rider Antoine Martin with a solid 6th place overall. Sebastian Kördel also won his first-ever slalom final and is now in 8th place before heading to Japan for the next slalom world cup.
We caught up with the 3 podium winners in Sylt, and this is what they said: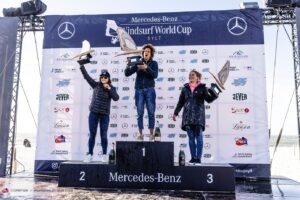 Sarah-Quita Offringa
"I just won my 2nd Wave World Title and I am super excited because we had two contests that were completely different. After the PWA World Cup in Pozo, and before this event in Sylt it was completely open who would take the title win. Both Lina Erpenstein and Justyna Snaidy could win it as well. It was very tight, and to come out on top was amazing. 
This year Sylt delivered great conditions for all the disciplines. Having men's freestyle and slalom contests as well, it was still a change that we would compete in the waves after the first single elimination. So the waiting game was exciting! When they announced that the event was over and I realized I won my 20th World Title a lot of emotions came through. I think I need some time to think about how the past years have been. 
Competing here in Sylt was challenging, interesting, fun, everything! We had one of the best conditions you can have here in Sylt. But in general, it is very tough conditions and it is a proper battle. You need to be clever with what waves to take, and what gear to use. I am glad that I made the right choices and that it worked out for me. During my heats, I sailed my 4.0 with the Starboard Ultra. It was very nice to have that board under my feet during the contest. 
Now I need a moment to enjoy the win here in Sylt and celebrate a bit! In some days I will fly home to Aruba and train some slalom. I will shift focus from wave to slalom, as next up will be the PWA Slalom World Cup in Japan. I am excited about that one!"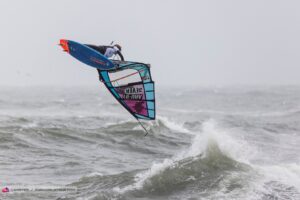 Matteo Iachino
"The event was good for me. It was a long one. We had 10 eliminations, so a lot of racing. I did all the races on the foil. On the first day I got 3rd place, but the next race day I did some mistakes and dropped down to 4th place. On the last day I managed to get back to 3rd place, so that was amazing! I used the new Starboard X-15 91 and 85 in all my heats. Now I will focus on the next event in Japan. With 3rd place here in Sylt, I have a good chance to go for the World Title, so I will give it my all! It gives me a lot of confidence to finish on the podium here in Sylt."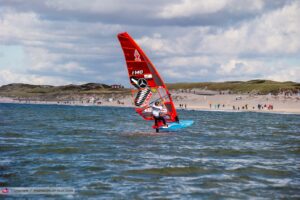 Steven van Broeckhoven 
"It has been an amazing week for freestyle. I was enjoying the first day we competed in freestyle with some amazing conditions and a lot of power in the sail. On top of that, we had some great ramps to use as kickers. I got 2nd place in the first single eliminations, and I was stoked about it. In the single elimination, I tried to defend my 2nd place, but I did not manage. Still, I am very happy to finish on the podium with a solid 3rd place. We had different conditions in the single and double elimination, so I used the iGnite 87L in strong wind and the iGnite 93L in lighter wind. It is an amazing setup! Next up for me will be a contest at the Dam-X in Brouwersdam in Holland."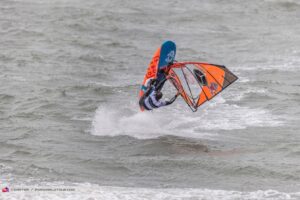 2023 Starboard Launch
During the hectic week for our team competing we also launched the new 2023 board! Click here to check our the new 2023 Hyper, Kode, Ultra and iGnite.
Check out some of the new boards in action below.