WE DID IT AGAIN: WE WON THE PWA CONSTRUCTOR TITLE
AFTER A DIFFICULT RACING SEASON AT THE PWA WORLDTOUR, STARBOARD MANAGED ONCE AGAIN TO BRING HOME THE PRESTIGIOUS CONSTRUCTOR CHAMPIONSHIP TITLE.
Are you wondering how it's possible to win the PWA constructors title 14 times in 15 years and every single title in the last ten years? Here is what our team said when they found out.
REMI VILA, HEAD OF R&D
I remember that I shaped my first board in 1987; it was a slalom board, the Div II  half hallow, and I enjoyed feeling the board under my feet while continuously making changes to improve it. Since the beginning, developing and testing boards has been one of my most extensive interests. When in 2000, Svein and Tiesda gave me the opportunity to become part of the Starboard development Team, I was finally able to step up this passion. I experienced a steep learning curve and found ways to improve and develop boards in a super wide range; Racing, FreeRide, FreeStyle, Beginner and for the first time for 2023, even a full two new wave range.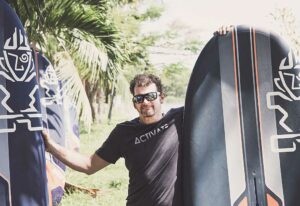 Developing Boards and constructions at Starboard is an absolute dream job; I love the working environment here at Starboard; we are all super healthy, sporty and highly focused on our number one mission:  Making the best boards on the market.
To have been a part of this amassing 14 PWA constructor titles of 15 possible ones and winning not less than 91 World Champion titles as Racer, Coach & Designer is just incredible! I am so grateful, and, at this point, I want to say a massive thank you to Svein & Tiesda, who believed in me. Of course, this all wouldn't be possible without our talented riders who keep choosing our boards to race on and win those World titles; I also feel fortunate to always work closely with so many gifted riders during the development process. 
SVEIN RASMUSSEN, CHIEF INNOVATOR

It's all about developing that cutting edge equipment year after year after year and supporting the planet's most amazing windsurfers to showcase it all. There are so many good brands and talented windsurfers, so winning  14 out of 15 years seems impossible, even with a lot of luck.
However, the Roman philosopher Seneca  said, "Luck Is What Happens When Preparation Meets Opportunity."
NICO PRIEN WINDSURF BRAND MANAGER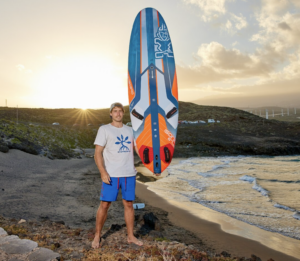 The Dream Team of world cup riders is a great inspiration, and I would like to thank every rider for making this award possible for another year. I'm honoured to be a part of a brand with such a long heritage at winning constructor titles. Winning this award highlights and exemplifies the importance of developing our high-performance board segment year after year.
I look forward to winning more in the future and am confident that Starboard has precisely what it takes to keep performing at the highest level.
SARAH-QUITA OFFRINGA 19 TIMES WORLDCHAMPION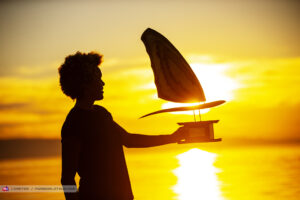 Confidence is super crucial during competition, and trusting my gear's performance gives me the confidence I need to perform well.
Riding these boards, I feel like there are no limits. It's fantastic to have such a passionate R&D team behind the whole process and finally get a board that brings a lot of joy to my sessions! Thanks, Starboard, for making it possible.
Would you like to learn more about some of our PWA Title winning boards?
Check out our slalom legend, the iSonic here.
Our magic waveboard the UltraKode here.
And of course, Sarah-Quita's favourite freestyle board the iGnite here.
You can find the PWA news article Here