The up-and-coming junior sailor Liam Dunkerbeck put on a fantastic show at the last PWA Junior Wave World Cup in Denmark and won the U20 World Title! We asked Liam a few questions before he starts competing in the next PWA Wave World Cup in Sylt this week.
How was your season so far?
This year my season started really well for me with 1st place in the U20 category in Pozo and 7th place in the main fleet in Pozo. Getting 1st place in Denmark and being World Champ U20 feels really great!
What kind of conditions did you have in Denmark?
We had some really good conditions like the ones I'm used to having at home in Pozo with strong winds and good ramps to jump super high.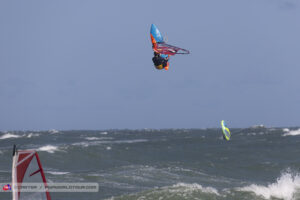 What moves did you have to do to win the heats and the final?
In the final we had amazing conditions and we had 3 scoring jumps and two waves. I did double forwards, stalled forwards and one footed backloops. And in the waves trying to do long rides with some backside airs and some front sides takas.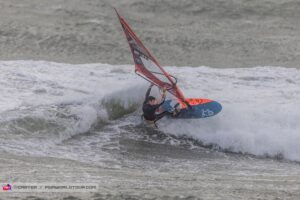 What has helped you the most in improving your windsurfing?
Having discipline and a good training routine is what helped me the most to have a fast and successful result.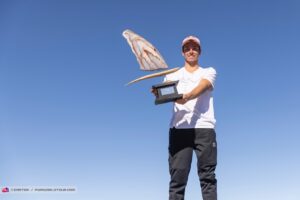 How has your dad Bjorn Dunkerbeck (42 x World Champion) influenced your windsurfing career?
My dad is the one that helped me with most of my success in windsurfing because he introduced me to the sport and helped with everything. He is an amazing supporter!
What are your next plans now?
I'm competing in the PWA main fleet in waves in Sylt, and I will try to get into the top 10 because I'm currently sitting in 13th place. After this event, I'm leaving to Maui, Hawaii.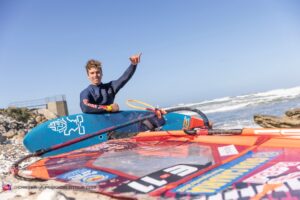 Click here to check out the Starboard UltraKode Liam is sailing.