Steven Van Broeckhoven and Sarah-Quita Offringa are the winners of the 2019 PWA Freestyle World Cup in Fuerteventura! The week was filled with action every day on the water. Sarah-Quita ends the 2019 freestyle tour with her 12th Freestyle World Title! Also on the podium, we have the dutch Vice World Champion Maaike Huvermann and Oda Johanne Stokstad Brødholt from Norway. In the Youth´s we have Corto Dumond and Lennart Neubauer who sailed into a 1st and 3rd place in the U20´s. Congrats to our talented Freestyle Team for great results!
Our team has been competing on our brand new 2020 Ignite. We were really excited to see how the new «Freestyle board with a Twist», which now comes with Freeride settings (outboard straps and a freeride fin) would perform in the World Cup. Our riders have proved that this is a freestyle board at the top with its 210 cm length.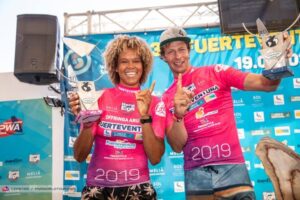 Steven after his victory in the PWA Freestyle World Cup:
"I am really happy that I won this World Cup. I have not been on the podium since 2015, so this one felt really good! After 2015 I always had injuries or hard times to make it happen. Now that I am injury free and also sailing on really good equipment it was finally possible to make it to the top again. I really like the Ignite board. It has proven to be the best freestyle board. At the same time, I won the fun race "Super X" with it during the EFPT event in Lanzarote. I changed to the freeride fin and freeride strap settings and won the race. The sail and the board were really working great together.
The Ignite gives me a new feeling of freestyling, and it really fits my style which I am happy about. During contests, small things can make a big difference in the results, so to have the gear you can trust is the key to success. I am super happy with the win here in Fuerteventura and stoked to be ranked 3rd overall!"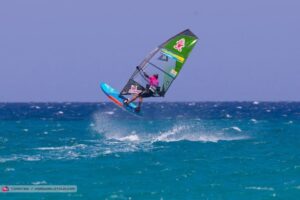 Sarah-Quita after winning her 12th World Title:
"Woah!
I just won my 12th freestyle World Title, which still sounds unreal to me! This year was sweet because it was a fun battle against Maaike in the finals, both in Bonaire and Fuerteventura. I didn't know I was going to be so excited until they announced on the beach that I won. I could not stop shouting!
Yes! I'm still very motivated! As long as the level keeps going up and I'm still progressing I'll be stoked to go and battle it out on the water.
The Ignite board was an awesome weapon to use in Fuerteventura. The new design makes it such an easy board to sail with, so I had loads of fun free sailing and during my heats!"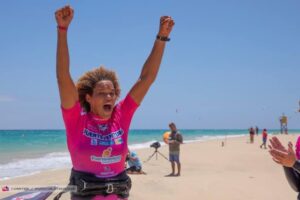 Sarah-Quita winning both finals!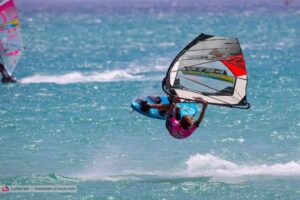 Lennart Neubauer on his Ignite 87 liter.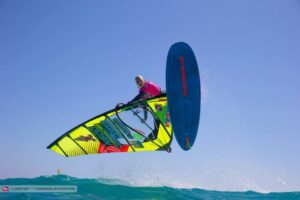 Oda Johanne in the air with a shaka. Ignite 93 liter.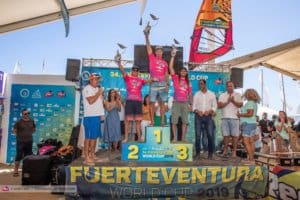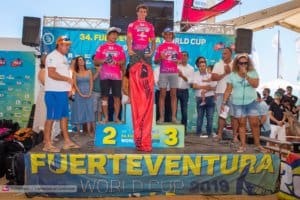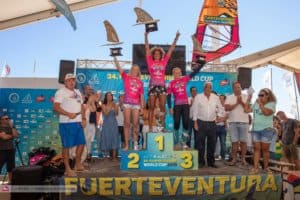 Team Starboard on the Podium.
More info about the 2020 Ignite. Click here. 
Photos by John Carter/PWA World Tour.