Another Star joins our Dream Team – Welcome on board Antoine Martin!
We are very excited to share the news of having signed one of the most exciting talents the windsurfing world has on offer: Antoine Martin from Guadeloupe. 
Having won the most prestigious PWA event, the Aloha Classic on Maui in 2019, he proved his potential to reach the very top of the world rankings once more. After a solid overall performance he finished the PWA 2019 Wave World Tour in overall 4th place, so just outside of the highly contended podium. The Aloha Classic was the last event the competition world had on offer before Covid struck. You can rewatch the thrilling final here. On this backdrop our excitement becomes understandable, we simply can't wait to see Antoine compete on our Ultrakodes!
People who know Antoine, know that he stands out from the crowd because of his no-fear attitude, crazy jumping, big wave surfing and taking the hardest slams like it's nothing! Here is one of his wipeouts in Jaws.
The 27-year-old who grew up in the Caribbean in Guadeloupe surrounded by waves and palm trees just sent us his announcement photos hanging in a palm tree with his brand new UltraKode, ready to take on the next big swell with his new weapons.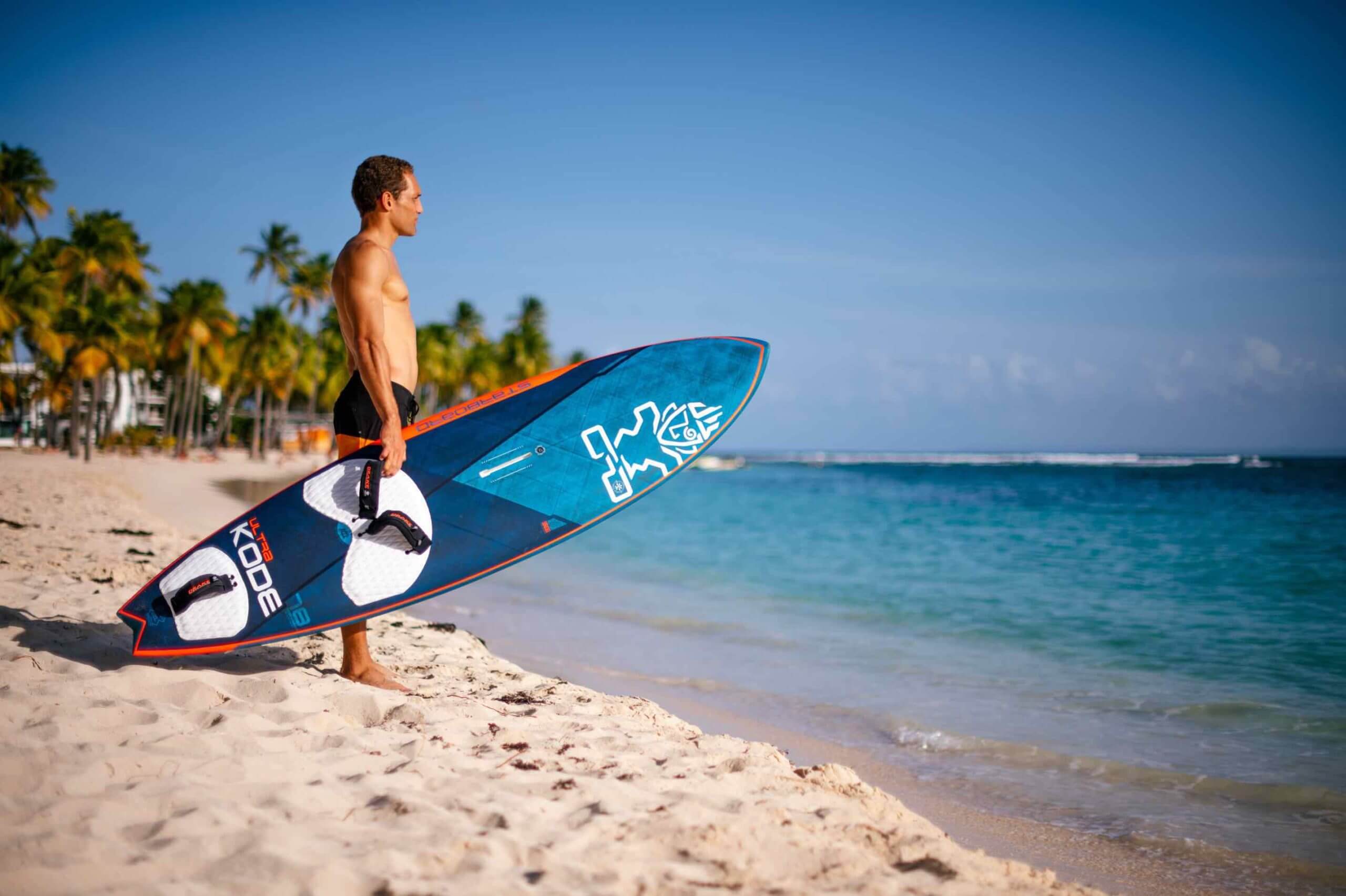 Antoine about his transfer to Starboard: 
"I just received my new weapons for the season. The brand new UltraKodes! It's exciting times ahead as I just joined the Starboard Dream Team. I am really stoked about that! After so many years on JP/NP this is a huge change and new challenge for me which I am really looking forward to. Let's write a new story!
I try to do my best to do what I love, and windsurfing is my life! For my training, I try to sail as much as possible. But besides being on the water I like boxing and skydiving too. In the springtime, I live on Maui to sail starboard tack waves and I spend time in the Canaries in the summer for port tack waves.
What drives me the most in windsurfing is to push the limits! Either it is a competition or a crazy session. I am looking for the "zone" where you find excitement and peace during the session. I love to travel and discover new spots with my friends. I love the lifestyle of windsurfing as I can be on the ocean every day.
In 2019 I had a great season finishing overall 4th place in the PWA Wave world tour. The high light of my career was winning the last PWA event at Hookipa, Maui. It was the best moment of my life. That was special to me because my first international contest was the Aloha Classic Pro Kids in 2006 in Maui. Now, years later when I won the event in 2019 I realized that my dream came true!
It will be a great time being in the Starboard team and help develop the wave gear, make good content and try to have great results. My first ever windsurf wave board was actually a Starboard!"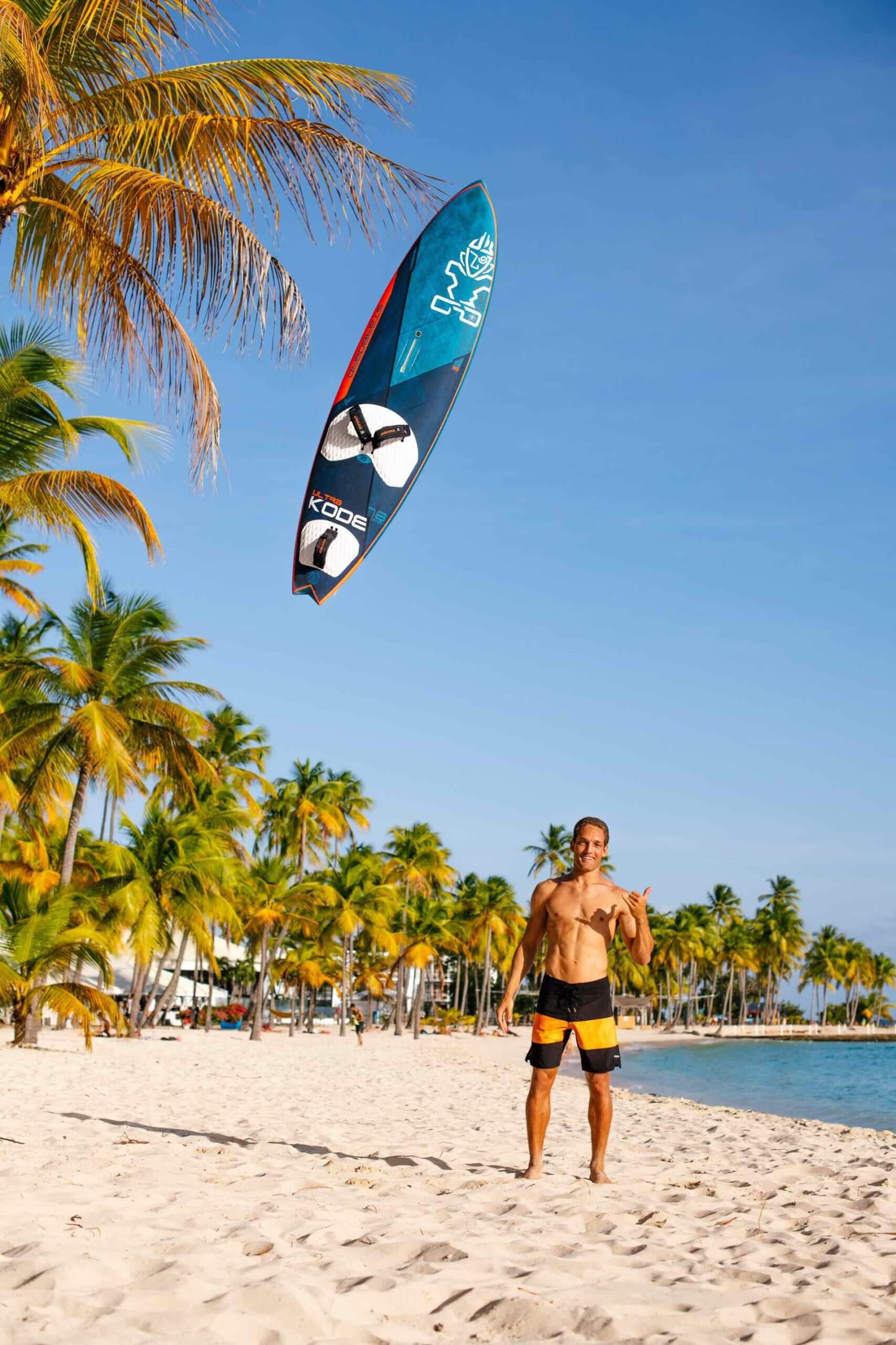 Photos by Jerome GGPiks Nadessin.