First iQFoil Boards Are Delivered
Germany's first batch of iQfoil Boards got delivered and distributed, our Dream Team rider Lena Erdil was the lucky receiver of one of them! Together with her team mate Helena they unpack the boards and head for their first sessions. We caught up with Lena to ask about her first impressions.
Hi Lena, you are one of the first people to receive the new iQFoils that got delivered. What are your first impressions?
Wow, I am so excited about the new boards. They are so stable. I managed to do my first foil jibe on the first day with the new board. I still don't have the new sails so I have been using my slalom sail 7.8 in most conditions.  Since we will only be allowed to use 1 sail size in all conditions I am quite curious about learning to use 1 size for all conditions. I can say already, despite not having played with the settings too much yet, that  I am already extremely impressed by the wind range and especially the low-end wind range of the equipment.
It's so amazing to be able to enjoy those super-light wind days now. Before I discovered foiling I would have been standing around even with my biggest slalom gear. I think this new equipment will encourage a lot more people back into windsurfing as an Olympic sport and also will open up more places like the lake I've been sailing at these passed weeks to become super fun spots to wind foil in, whereas for fin sailing they would have been mainly frustrating!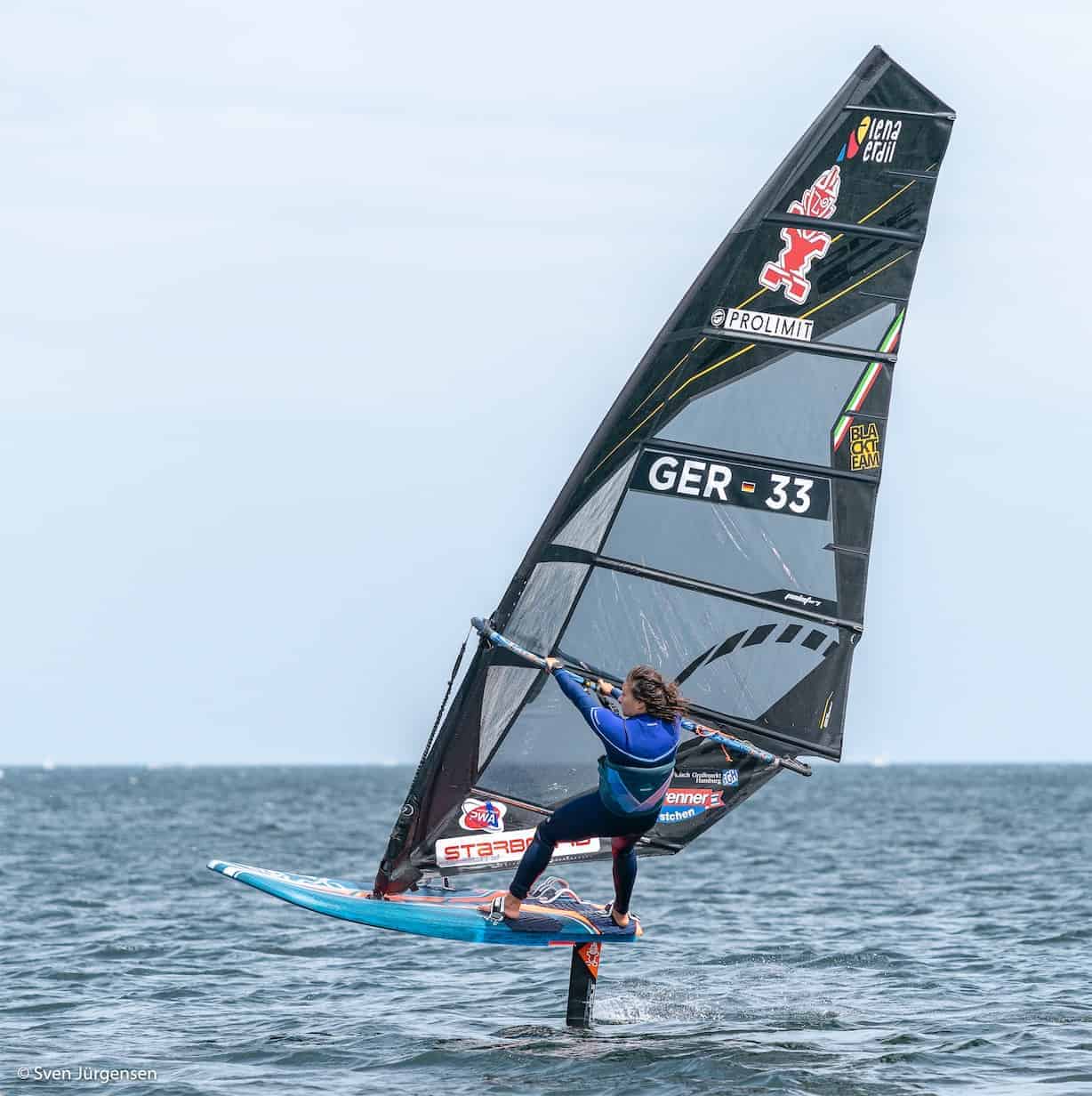 In the past, we've seen RS:X sailors joining some PWA events in slalom or the waves, but never really the other way around. What made you want to take this step? 
Secretly I have always envied the RS:X sailors a little for all the support they are getting from governments and federations. As a PWA tour racer, it was always a solo fight for everything. No coach, no money, and only year by year sponsorship agreements. But despite that after having sailed on a RS:X a couple of times I never considered RS:X to be an option for me. It just seemed to me like a way of robbing windsurfing from all the fun! But now with the iQFoil and foiling, that's completely different.
The new board is so fast and exciting, and even though the board looks huge on the beach it feels super light and free on the water. Having raced in downwind slalom for over 10 years I am super excited to try something completely new. I am looking forward to everything I will learn on this path. I feel that 31 is quite a late age to start an Olympic career, but I hope some of my skills will be easily transferrable, and I hope that more girls in Germany will go down this path with me so we will be able to push the sport together. Helena Wanser my new team and training par comes from a sailing background and it's really cool to be able to train as a team now.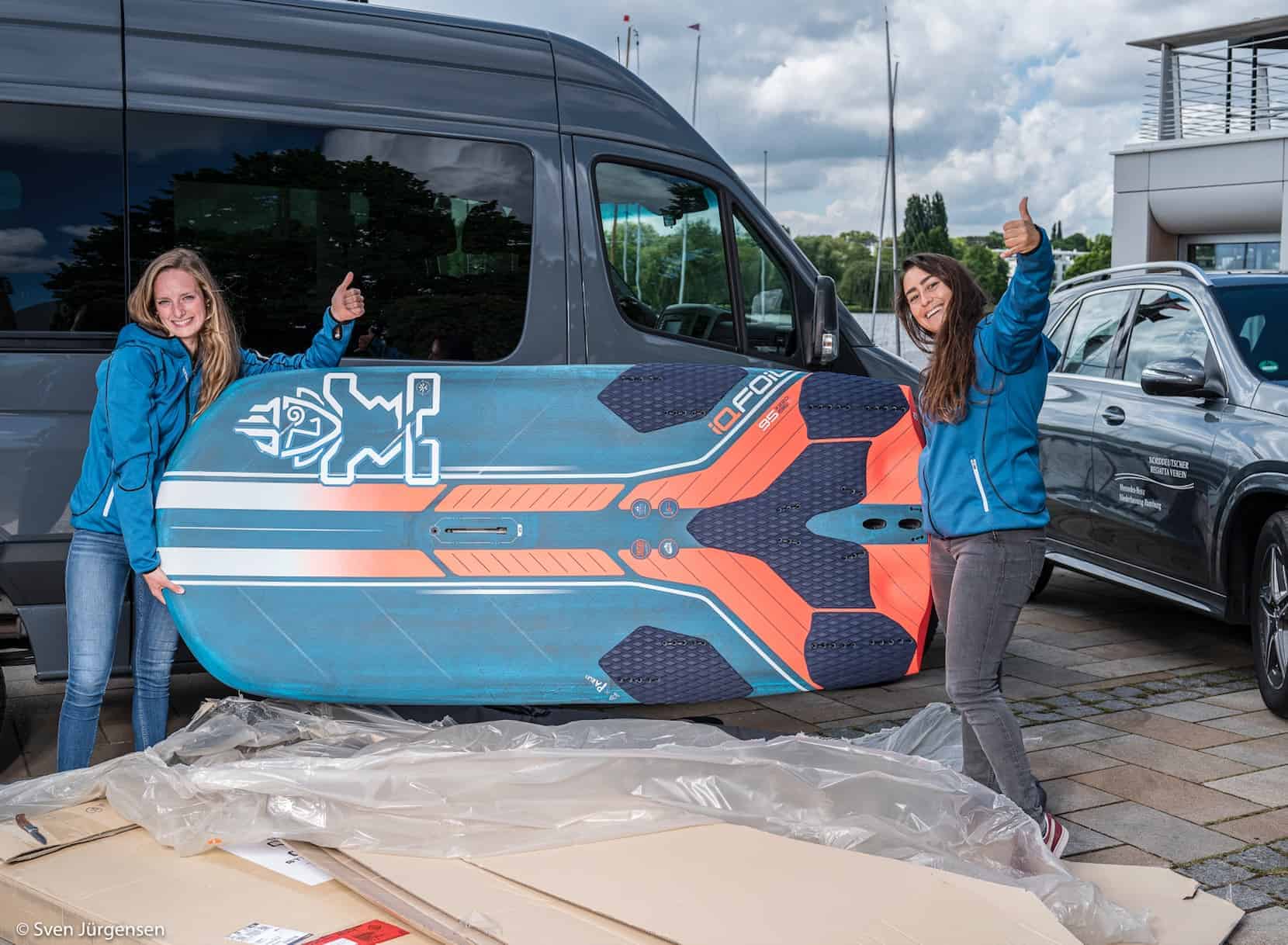 Does this mean you will stop competing in slalom?
For now, I have no plans to stop slalom. I will continue both alongside each other as long as possible, I think they will nicely complement each other and  I have support from my club in doing so.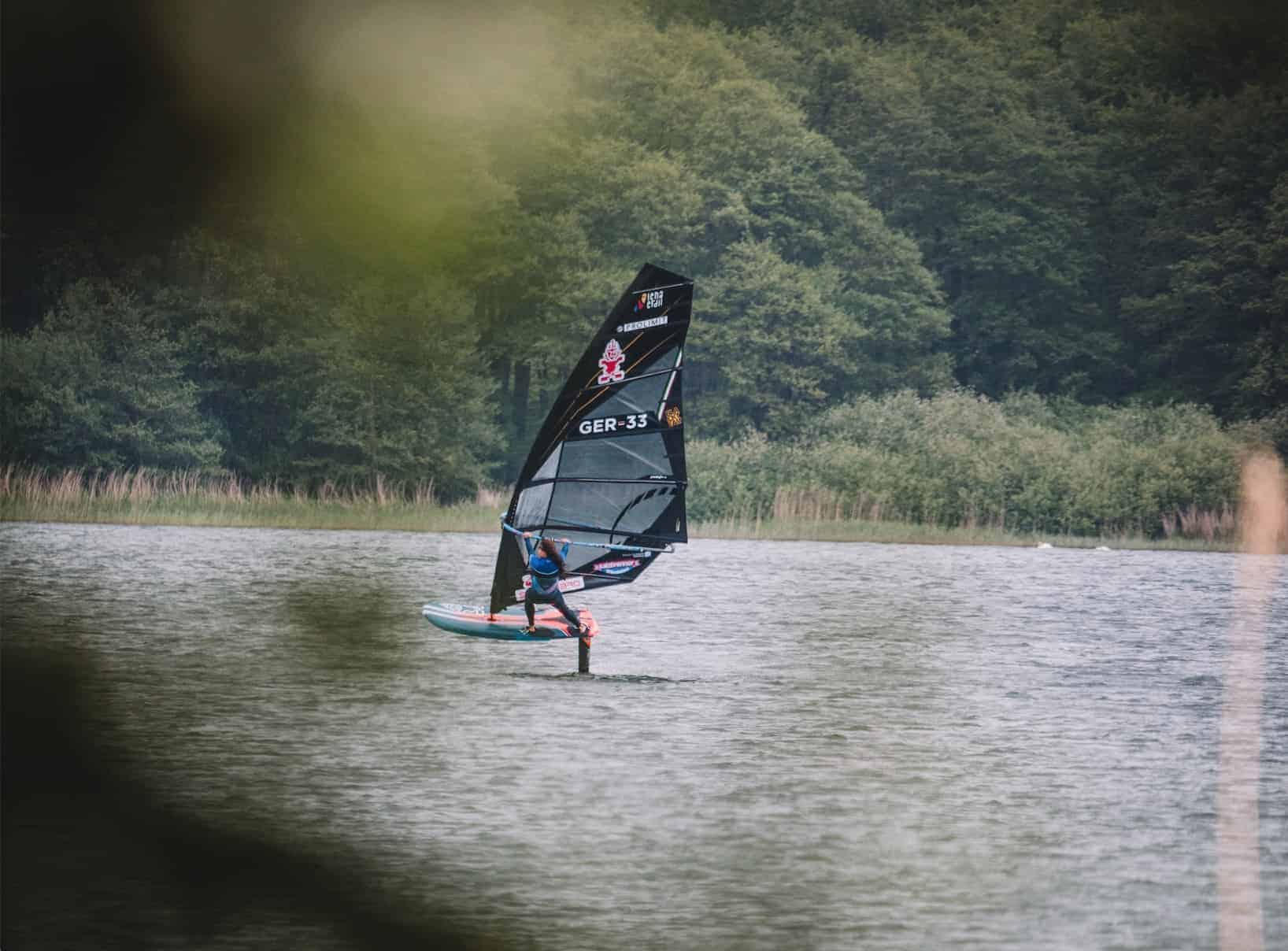 Since 2020 you are sailing for Germany and have also decided to start an Olympic Campaign. Tell us a bit about these changes. 
Yes, after many years of sailing for Turkey I have decided to sail for Germany. I've always had double nationality and grew up in Germany. After moving back to Germany last year, this has been the most logical step for me. I would love to be able to push the female side of windsurfing in Germany since there has been a lack of slalom competitors in the last years, as well as on the Olympic side. And my new project
www.MyWindstories.com
is also my humble attempt to help grow and connect the windsurf girls community. I hope that all my projects will feed nicely into each other. Since moving to Germany I've also joined a very successful sailing Club in my new home town Hamburg called the NRV. I feel that they will give me the support I need to make this change as successful as possible.
If you would like to know more about the new iQfoil Equipment you can now also check out our dedicated iQfoil Equipment Webpage here.