It seems like only yesterday that we were celebrating Earth Day 2020, but after a tough and turbulent 12 months we are back again for one of the big days in the nature lovers calendar.
The COVID-19 pandemic has had us all searching for a route back to normality. But it is time to ask the question, should we really be going back to how things were? Maybe it is time to start building a new, better normal.
We would love for you to join us on Thursday 22nd April, as we do our part to Restore Our Earth and continue our journey to a better future. 
Restoring Local Areas
The events of the past year has led many of us to appreciate nature in our local area more than ever before. Whether it be a park or a beach, a woodland or our own gardens. Nearby green spaces have provided a safe haven for socially distanced chats and a much needed escape from our home offices.
This Earth Day we want to help give back to these essential pockets of nature and restore them to their fullest potential. So at Starboard we are going to be completing clean ups, brand audits and helping nature thrive all over the world. And we want you to join us!
Join Our Brand Audit
On Thursday 22nd April 2021 we are hosting a big plastic clean up and brand audit at our HQ in Thailand alongside Trash Hero Bangkok. 
We would love you to join us in Restoring Our Earth by cleaning up a bit of nature near you. Wherever you are, every clean up makes a difference.
And if you want your clean-up to make an even bigger difference you can join us in performing a Break Free From Plastic (BFFP) brand audit. 
A brand audit is a simple process that you can add on to the end of your clean up to take it one step further. It involves identifying which brands are responsible for creating the plastic that you find on your clean up. It is about exposing which brands are having a negative impact on our environment, holding them accountable for the plastic they produce and pushing them to make a change. 
To join our audit, just follow the next 4 steps:
1 – Training
To ensure you feel confident on how to complete a brand audit, check out the following 3min brand audit training video:
2 – Prepare
Prior to your clean up and audit, there are a few things that you should prepare.
Ensure you have everything you need for your collection such as bags, gloves and appropriate clothing.

Check that you can perform your clean up safely. Here is a super useful

COVID-19 Risk Assessment

that BFFP have created for your reference!

Print out this

Data Card

to track the brands you find or, if you have a laptop, or tablet at your sorting location you can use this

Online Form

directly. You can access the whole BFFP toolkit in almost all languages

on their website

under

event host resources

.

Have a plan for how you are going to dispose of any trash you collect. If you are going to take it home to recycle or dispose of, how are you going to transport it?
3 – Clean Up!
Find a little bit of nature near you that you would like to restore this Earth Day. Gather your friends and family (while abiding by local Coronavirus regulations of course) and get restoring.
As you collect the trash from your chosen clean up site, we recommend separating your plastics from your non-plastics. Doing this as you go will make the next step easier.

4 – Perform Your Brand Audit
Go through all of the plastic you have collected and fill in your Data Card or Online Form. When filling in your forms we would love for you to put Starboard as your organisation so we can see how many of our community have gotten involved. Although, if you would rather submit as an independent volunteer that is also amazing!.
If you have used the physical data card, you will then have to type your data on the Online Form in order to submit your audit.
If you require a language other than English, you can upload your audit data to this Google Doc and send it over to us at blue@star-board.com. We will then submit it on your behalf to Break Free From Plastic.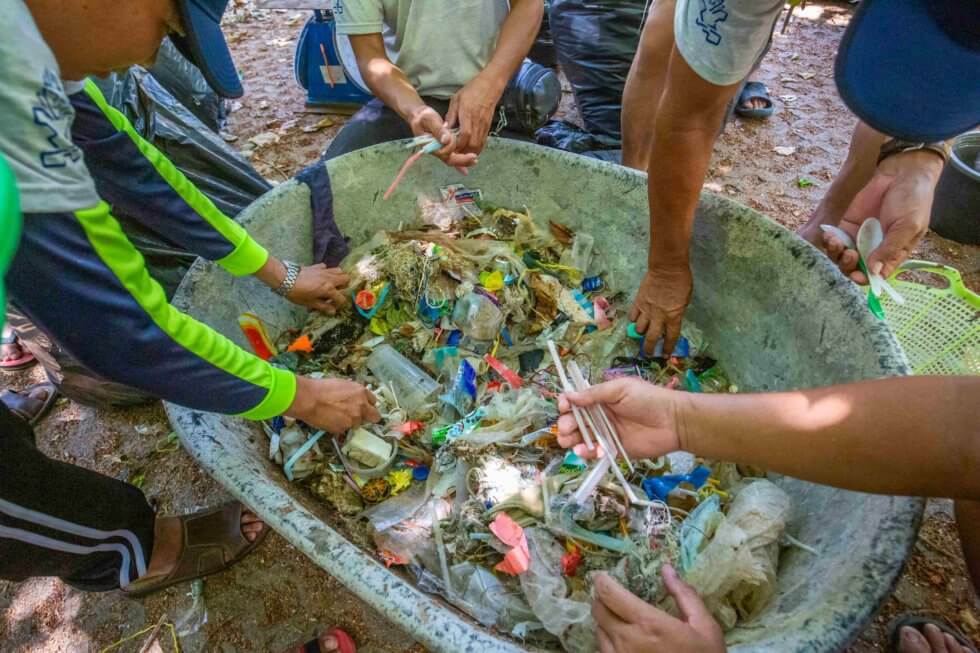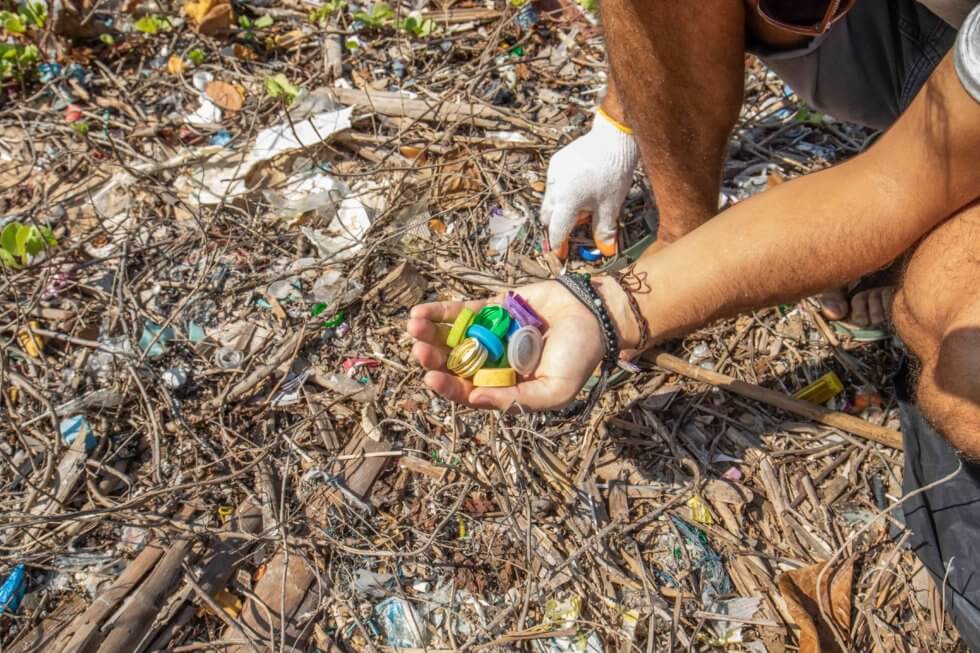 Action From Home This Earth Day
Performing local clean ups is an amazing nature restoring activity, but it's not the only way to help local wildlife this Earth Day. There are plenty of ways you can help without even leaving the house. Check out a couple of our suggestions below:
Get Planting
We can all make our outdoor spaces more wildlife friendly by planting native seeds and wildflowers to support local insect and bird populations. Whether you have a garden, a balcony or a window box you can make a real difference to your local eco system.
There is information all over the internet highlighting the best plants to use to support native wildlife in your country. Here are some good examples for the UK and New Zealand.
Build a Home for Wildlife
For those who prefer DIY to gardening, why not help nature to thrive by building a wildlife home. From a simple bug hotel to a bird box, bat box or hedgehog house. There are all sorts of ways to make your home more wildlife friendly.
Get Inspired
One of the best things we can all do this Earth Day is to refresh our love for the natural world and reignite our passion to protect it. So take the time to get out in nature, get on the water if you can and appreciate just how amazing planet earth is!
Get inspired by watching a new documentary or rewatching an old favourite (here are some of our recommendations). Restart the conversation about how we can make our new normal a better one.