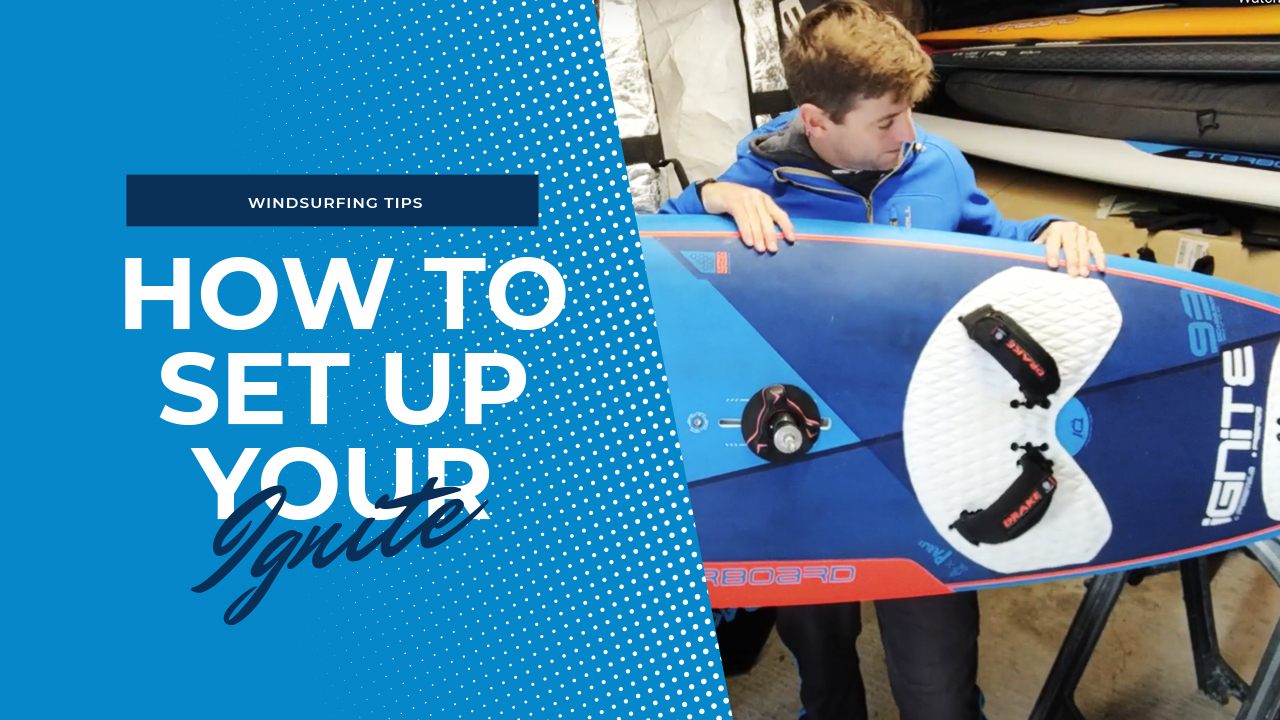 FREERIDE OR FREESTYLE IT'S YOUR CHOICE
Our Ignites might be high-performance freestyle boards at heart, but their early planing capabilities and fast rocker also make them great for bump and jump or pure freeriding. They are the ideal boards for when you are looking to have just 1 board for multiple conditions or perhaps intent to teach a progressive planing lesson to a friend or child with your board. In the video below  Phil from GetWindsurfing shows and explains the different set-up modes available to you and shows you how to set up your Ignite for freeride or freestyle.
FREESTYLE WITH A TWIST: OUR TWIST FOR YOU ARE THE ADDED SET-UP OPTIONS.
Each Ignite comes with 2 different footstrap settings and fins. To make it easier for you to find the right freestyle or freeride set up the positions are marked by our colour coding system
Freestyle Set Up: Place mast base and footstraps following the red marks. 3 inboard straps and short freestyle fin.
Freeride Set Up: Place mast base and footstraps following the white marks. 4 outboard straps and freeride fin.
Click here to find our more about our Ignites.
IGNITE RTF – READY TO FOIL
The Ignite 93 and 103 are also available in RTF (Ready To Foil) versions. The foil box is 3cm further forwards for optimum foiling performance and a specially made freestyle fin with an offset base is supplied. This model does not have a freeride fin supplied or freeride footstrap settings.
Find out all the details here or Find a shop.
Make sure to check out Get Windsurfing's Youtube Channel for windsurfing tips and technique.