STARBOARD FOIL TESTING AND FOIL CLINIC
Rob Hofmann went to the Philippines this year again and planned 2 weekends in February to test the new Starboard Foil gear. At the same time, he also gave a foil clinic. Here is his report:
CHOOSING THE PERFECT FOIL LOCATION
We had seven new Starboard Foils and some Severne rigs to test during this time. The plan was to go to lake Taal for the first weekend, but unfortunately, the Taal Vulcano erupted end of January. The alert was still on level 3, so I did both events in Anilao. Anilao is a historical windsurfing location in the Philippines. Anilao is only 2 hours drive south from the capital Manila.
It is located in the Batangas region and it is mostly known for diving. But the steady trade wind, called Amihan, is blowing from November to April with 12-25 knots every day.
The water is really flat and it is just a perfect location for foiling.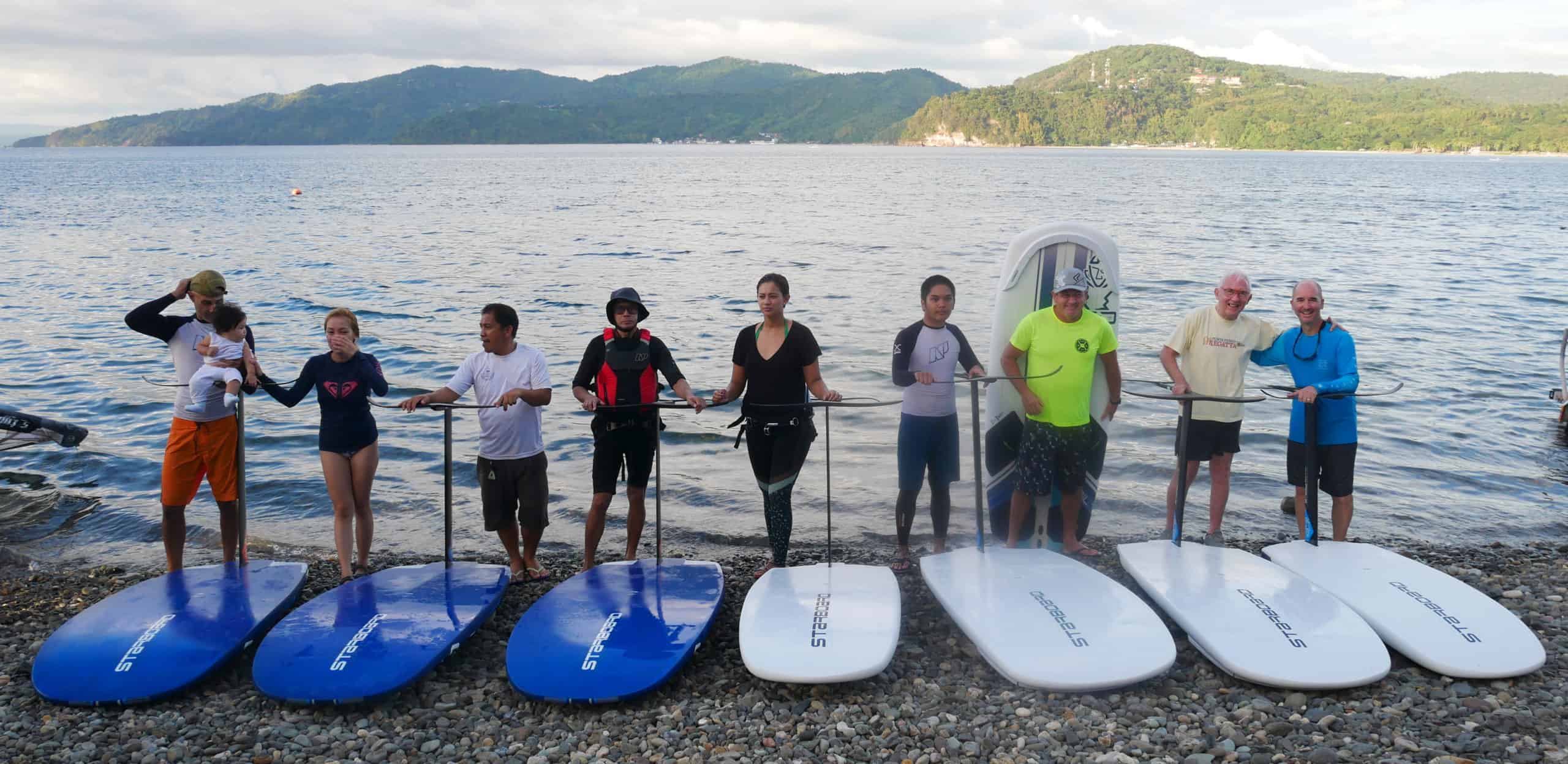 FOILING IS EASY TO LEARN
All my students were from the Manila region, and some of them had already tried foiling before while some others tried it for the first time here. All of them were surprised how easy you can learn and progress your foiling skills in a few hours with the right gear and tips.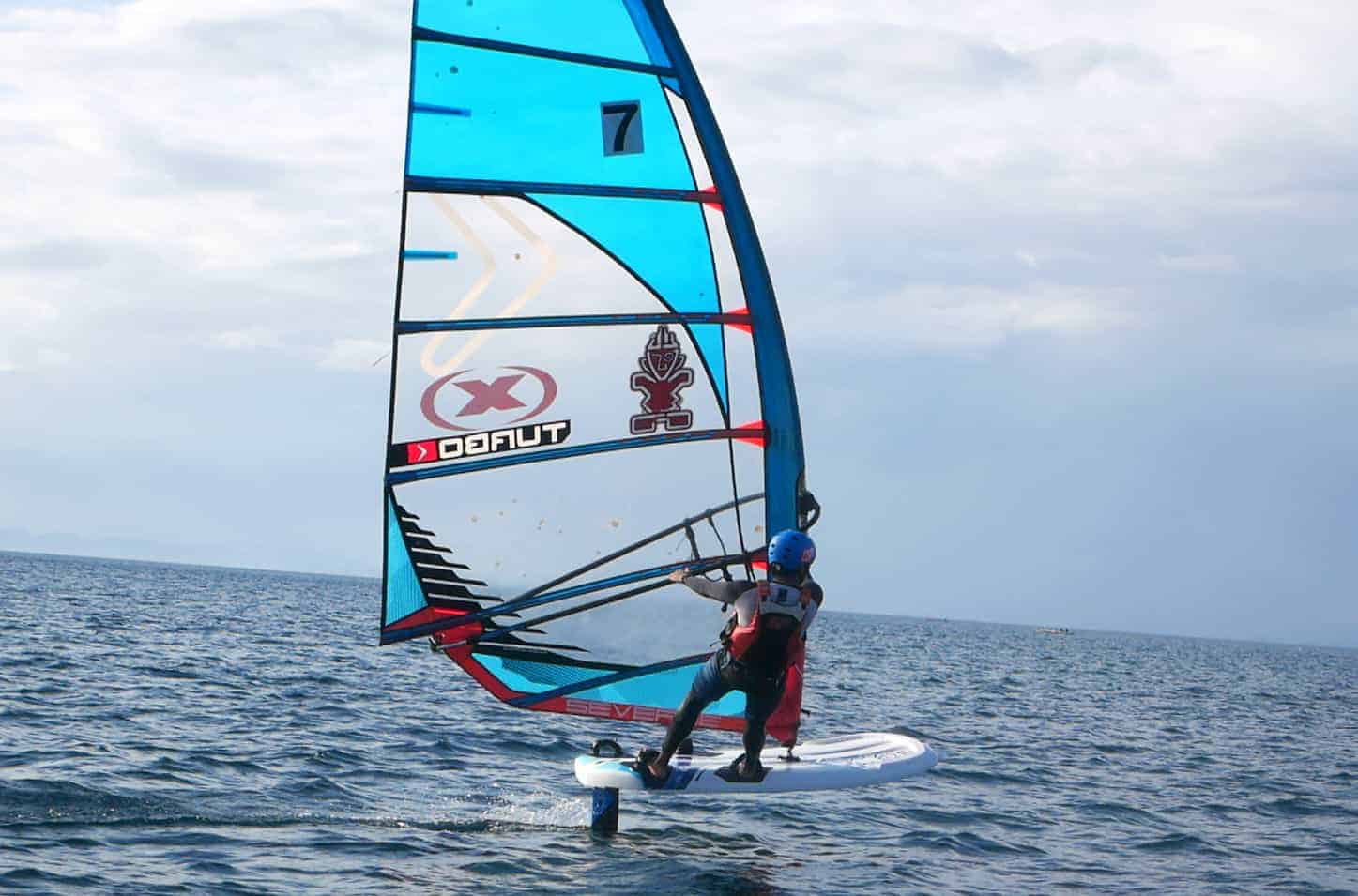 FOIL FREERIDE 150 and FOIL X 145
My mission was to show this new part of windsurfing to everybody and give them an understanding that they don't need to use 9m sails to plane in 10 knots anymore. They could now see that a 6,5m with the correct foil gear is the evolution to have fun.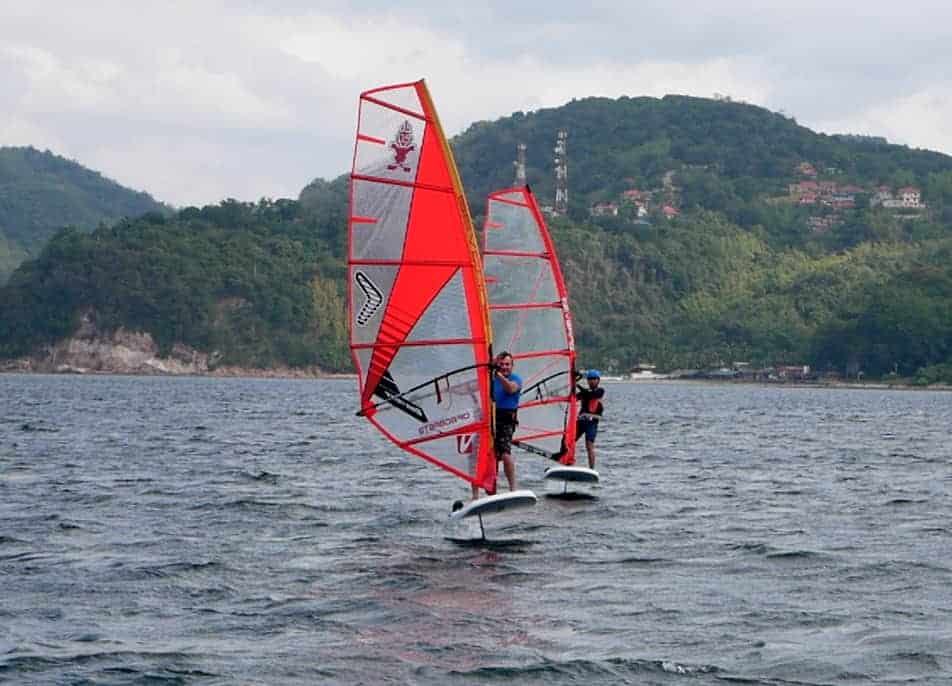 I will be back next year for more Test&Clinics in different locations.
Photos by Chriz Gimenez.