Max Hochgrassl is a 20-year-old windsurfer from Tarifa in Spain. He impressed us with his sailing when we saw him in Pozo last summer. We took a quick word with the Spanish-German boy who just joined the Starboard Dream Team. He is windsurfing as much as possible and at the same time studying a Pilot course. Read the interview below: 
How did you get into windsurfing?
I started windsurfing when I was 12 years old. The reason is that my whole family always windsurfed and I have been living at the beach in Tarifa. So with the influence of my family and the conditions in Tarifa, I got hooked easily. I loved the sport from the very beginning. Tarifa is known as a very windy place. It´s mostly port tack wind. My local spot is not well known for its waves, but in the wintertime, when it's good we can get some amazing conditions for jumping and wave riding. I love it when my home spot works!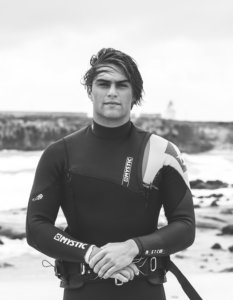 Who is your biggest windsurfing idol?
That would be Victor Fernandez, Philip Köster or Marcilio Browne. It is hard to have just one.
Which board is your favorite?
The favorite board for me at the moment is the new Starboard UltraKode 86L.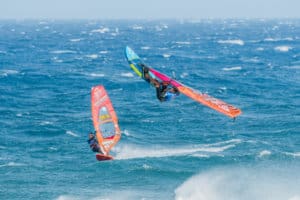 What is your biggest windsurfing goal or dream?
My windsurfing dream is to become world champion. But competing is not my only goal. For sure I have other ambitions as well. I want to travel the world so I can get to know new spots and make cool videos. And of course I would love to be involved in the sport for a lifetime.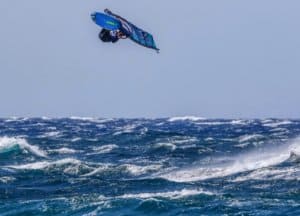 What are your future plans?
My main goal is to finish my studies, as it is very important to have a backup plan. I am combining it with windsurfing the best I can and training every time I have the chance. I will also try to compete as much as I can, so I can push my limits even more. I think competition is very important to me, but, as I said before, I love traveling and work on cool projects when I´m not competing. I really enjoy to share my passion with other people and to show our sport and what's behind through videos.
I am really motivated to keep pushing and even more now that I just joined the Starboard Family! I am really happy about it and looking forward to having some good times!
Check out his new video:
Max Hochgrassl: "Here is a video about my last trip to Gran Canaria last summer. I have been using the new UltraKode as my weapon of choice. I am really happy with how it was working. It´s a light and fast board, it turns amazingly and sticks well to the water while waveriding. What I also loved about the UltraKode is that even on bigger volumes, as 93L, and stronger winds, the board is still very stable and doesen´t get out of hand while performing radical turns. My favourite set up is using it as a thruster, even with the production fins, it gives me that grip and speed combination I need. Loving it!"