Jaeger Stone wins Margaret River Wave competition and tells us it was tough conditions until late in the day. Some sets were massive!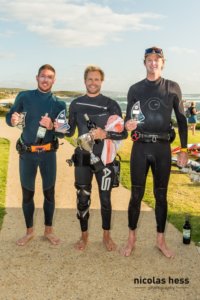 The Margaret River wave event was held in really big conditions this year. The wind was a little more south than usual so the sets were big, bumpy and unpredictable. It was hard to figure out and I didn't really find much in my first couple of heats. Unfortunately, I had to go up against Scotty just before the finals. He pushes me so hard out there, it's always fun sailing with him and it was a bummer we weren't both in the final. I used my Starboard UltraKode 76 and Severne 4.4 S-1 Pro. Overall it was a really fun day with big waves and big wipeouts. Thanks to all the organizers and locals!
-Jaeger Stone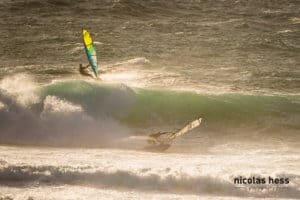 This video shows how big some of the sets were!
Thanks to Jaeger Stone for his report and we wish him good luck for the upcoming season!
If you want to stay up to date on Jaeger´s windsurfing career make sure to follow him on his social media here. 
Photos by Nicolas Hess