2018 has been a year for the books. A year where the foiling discipline had the first official World Title. After a year, travelling around the world competing, training and working with the development in Starboard foiling, Gonzalo Costa Hoevel could finally call himself the first PWA Foil World Champion. The man from Argentina, who lives in Tarifa has definitely put in the hard work to make it happen. We won his World Title sailing the Foil177 and Race Foil. Read the interview below.
When you tried foiling for the first time, how did that go?
My first foiling windsurfing experience was super cool, I got steady runs after not much time in the water, I was amazed for the speed you could get straight away in the lighter wind. So I was all day in the water after that with my GPS trying to go faster and faster.
How do you work with the development?
We started the foil program a couple of years ago, it was pretty new to all of us. Most of the R&D happens in Thailand and in Tarifa where I live. We have a strong R&D Team.
Tiesda You is all the time coming up with new foil and board designs, trying to go into as many different directions as possible, thinking outside the box.
Remi Vila, with his racing past and experience, comes up with a lot of excellent shapes and ideas.
I am in the water testing with both of them and give my feedback of what we should change here and there to have the fastest and easiest gear. We try to get the other racing team riders to feedback as much as we can, so whenever there is an opportunity we all test with Matteo Iachino, Tristan Algret and Sebastian Kördel back in Tarifa.
The evolution on foiling goes quick, new concepts, new ideas,  but of course it could go wrong, so every now and then we need to sit down and get back on the right path. Svein Rasmussen is always there keeping us in the right direction and giving us clarity on what we should aim to achieve.  It is hectic most of the time, but super cool! We get to learn a lot of different things every day.
So thanks to all the hard work we put in, and our results, I think is fair to say we have the best products.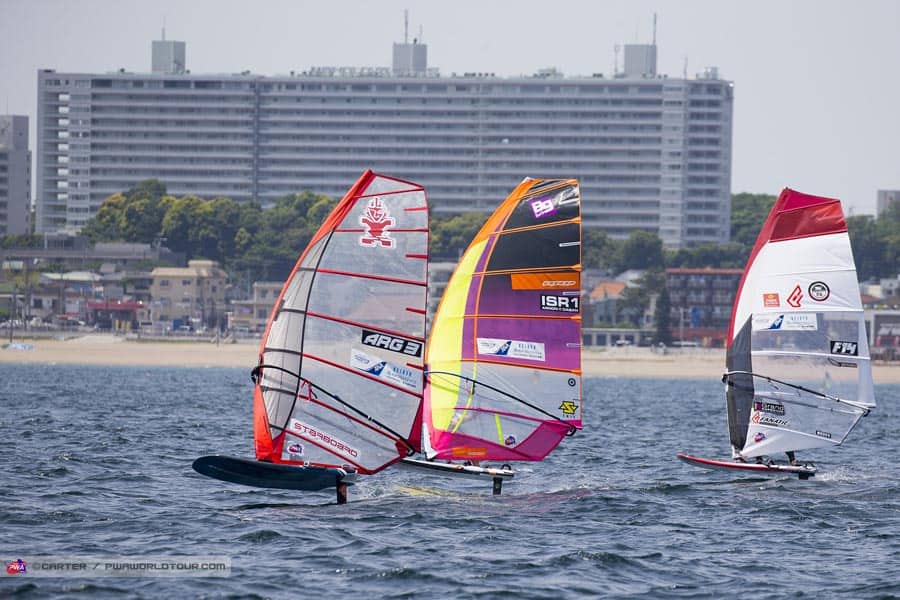 Which event was your best this season?
We had many foil events this year, four PWA World Cups (Japan/Korea/Costa Brava/Sylt), the Foil Mania in Silvaplana and the Formula Foil World Championships in Portugal.
Each of them was special in its own way. Everybody trained hard for this first year of official foiling, so the level was extremely high. Anyone from the top 10 could win a race or an event. We knew we did our homework with our board Foil 177, sail Severne Hyper Glide and our Race Foil, so it was up to us, the riders to do good and adapt quickly to the format.
I would say that my best competition was Japan, the first PWA was one of the best ones. I scored 2,1,1 on the first three races, that put me on a good lead and gave me a lot of confidence.
The event I liked the most was Silvaplana in Switzerland where we had a super high level, a PRO/AM format and the conditions there were absolutely perfect for foiling. Super flat water with gusty winds, made it super tactical and fun.
And Portugal Formula Foil World Champs was important as well as we had a lot of formula riders plus a lot of RS:X guys with an amazing level. Many riders that are super active foilers, but are not doing the PWA tour, were there. So winning that event was fantastic for me.
What´s the most important in a foil race?
The most important is that you can trim your gear. You need to be comfortable with your gear, if you aren't you will be nowhere in a race. You need to pay a lot of attention to your starts, tacks and jibes. You can't be wasting time being uncomfortable..everything goes very quickly so you pay for your mistakes bigtime..
Did your formula experience help you?
I think it did, I've been 7 times on the podium at Formula Worlds and I was one time World Champion, so I think my experience in upwind/downwind racing is pretty high, so yes I think that helps a lot. But at the same time this is very new and goes a lot faster so there is a difference when making decisions, but it's close to Formula.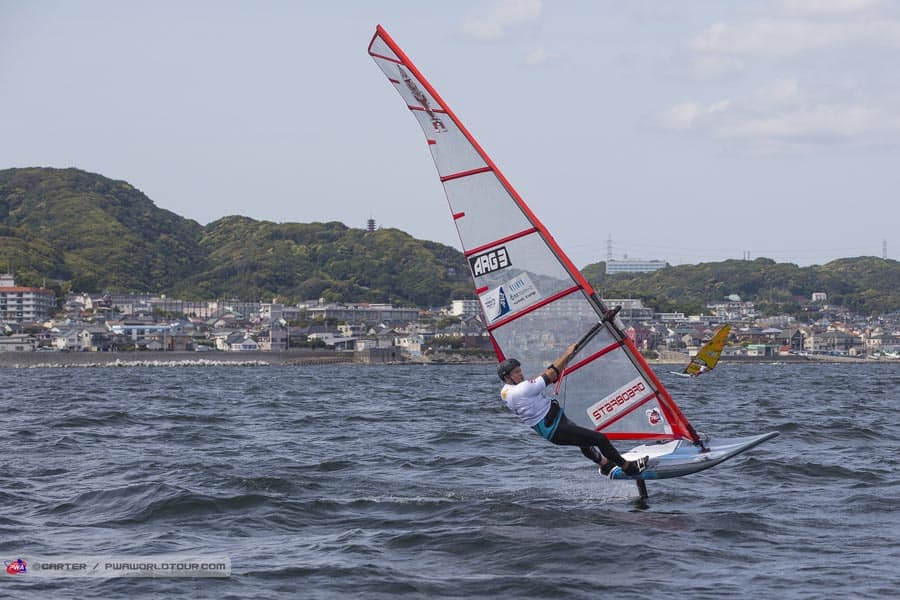 Why should people try foiling?
The feeling you get when you fly up in the air is incredible. It becomes very silent, but you are still going super fast! You feel every gust, not only in the increase of power on the sail but on the acceleration itself on the board. It´s very special. And being able to go so fast in very light winds is insane! Totally new for the windsurfing sport.
How do you train foil windsurfing? 
I train with a lot of riders in Tarifa, like Sebastian Koerdel (GER), Ramon Pastor (ESP), Antonio Cozzolino (NZL), Ben van der Steen (NED), Rafa Aguado (ESP), Marina and Blanca Alabau (ESP). We all push each other, we do a lot of testing and we do a lot of up and downwind sailing. We haven't train much on courses though, surely next year we will. Every day going out on the foil is a blast, we come out of the water when it´s almost dark. When you are foiling you don't want to leave the water.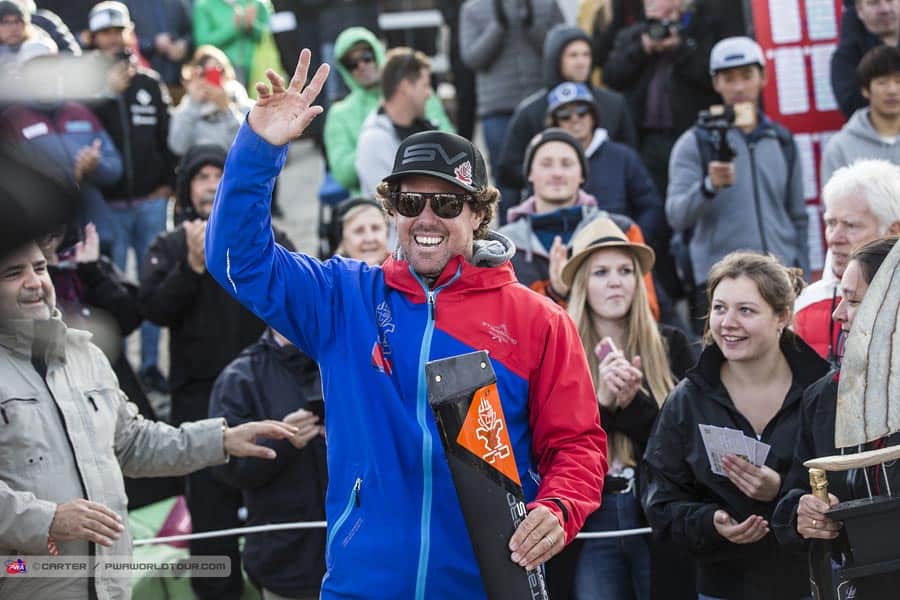 Which Starboard foils do you recommend beginners, intermediates and advanced sailors?
In Starboard we put the same 100 % effort into the whole range. We are not only working on the racing foil, but we also put a lot of work into every single foil. When I learned it was pretty hard, but now with the new foils we have, it is super easy. Every windsurfer no matter the level can go foiling now.
I highly recommend to start with our freeride foil, and then move up the range the better you get.