We asked the young and talented slalom, foil, and speed sailor Cyril Evrard for some tips about speed. Normally you hear stories of heavier fast speed sailors, but the 16-year-old Belgium sailor has with his 68 kilos sailed 40 knots on his iSonic! In 2018 he won the Dunkerbeck GPS Speed Challenge (World Championship) under 16, and in January 2020 he won the PWA Youth U21 in slalom.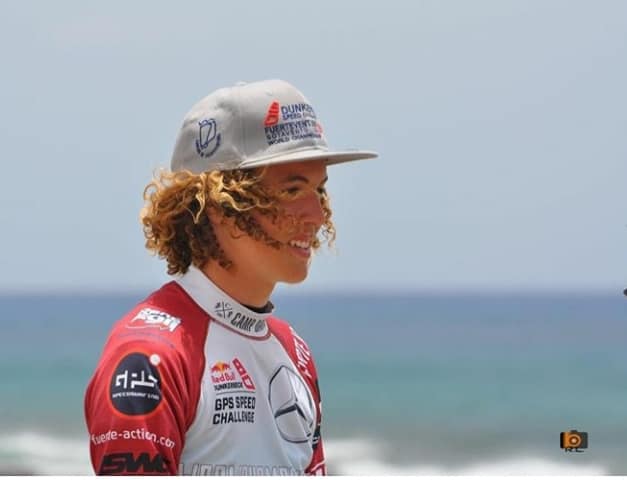 Cyril Evrard tells us:
With my 68 kilos, I´m super light so it's very important that I choose the right gear when I compete and train. This year I'm sailing with the iSonic 60, 67 and 83 and Foil 177. Next year I will sail on the iSonic 63, 72, and 83.
I'm most of the time sailing in Brouwersdam in Holland. It´s a 2-hour drive for me, but handy as we have a van there so I normally stay for some days in a row. There I can do slalom, foil, and speed, so it's perfect for me! I started windsurfing when I was 5 years old with my dad in France during our holidays. I did my first race when I was 10 years old in Belgium. And now I´m working hard to be on the top in the world in the youth fleet. To all lighter and younger windsurfers, I have some tips that I hope will help you to sail faster.

Here are my five tips to go fast with the iSonic boards:
1: Board choice is important
You must take the right board for the wind. You don't want to take to big if it´s windy because it will be hard to push with your legs, but don't take to small because it will be harder to fly! It´s ideal to have 3 board sizes you can choose between.
2: Strap position
Put your footstraps on the fastest position, but a place where you also have control. For me, I have the best speed and control when I put the front strap in the middle on the front strap, and the backstrap I put all the way in the back. Then I can really fly the board!
3: Mast base position
Put the mast base far back to get the board to fly! If you put it more to the front you will have more control, but your board will feel heavy and you will not fly as easily.
4: Fins
Take the best fin! The fin is really important. There are many good fins out there, so you just have to try out as many as you can!
5: Push hard on the water!
The Starboard iSonic's are super slalom boards and you can go fast with them, so don´t be scared to push hard and sail as fast as you can! Go for it! I´m looking forward to seeing more fast lighter and younger riders out on the water pushing their speed!