The 2023 PWA Freestyle World Cup in Fuerteventura is finished and the Starboard Dream team has been on fire this week. We saw them throwing down the latest tricks in epic conditions in Fuerteventura!
Sarah-Quita Offringa claims her 21st World Title on tour and her 14th Freestyle World Title. The Queen of Windsurfing finished the event strong with a clear victory in the final. Oda Johanne freestyled into a 3rd place after some great battles on the water. Our new team rider, and one to watch out for in the future, Bijou Shahmirian made her PWA debut. She is 15 years old and impressed us all while sailing in these challenging conditions with wind up to 35 knots. In the Men's fleet, we saw the highest heat scores and very consistent results from our Starboard multi-talent Lennart Neubauer. Steven van Broeckhoven showed us his top form throughout the whole event as well.
All the team riders sailed on the Starboard iGnite boards.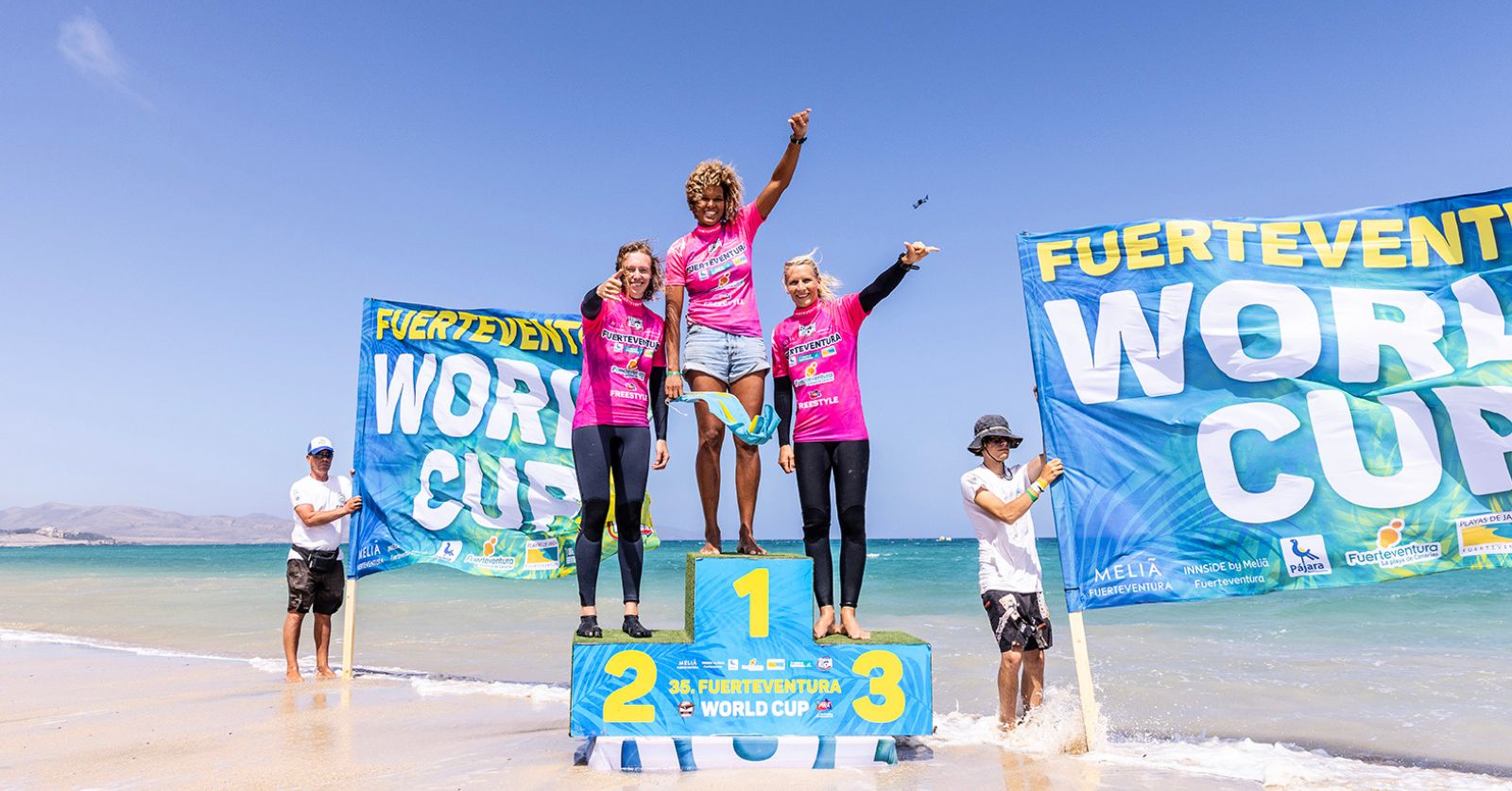 Sarah-Quita's words about the intense World Cup week:
"The PWA World Cup in Fuerteventura has been amazing for me. I think I need a couple of days to process how the event went down for me. Switching between Slalom and Freestyle is always a little bit difficult because the gear is completely different. On the freestyle gear, I am suddenly going much slower. I also have less control, because the fin is smaller and I am sliding around. It takes me a minute to get used to it, but I have done it before. Right after the Slalom contest, I went out on my freestyle gear to just get the feeling. During the Freestyle event, I really enjoyed being on the water. We had really fun conditions, so you could be a bit creative. The level was high in the Women's fleet and it was fun to be pushed by Maaike, Oda, and the other women who were competing."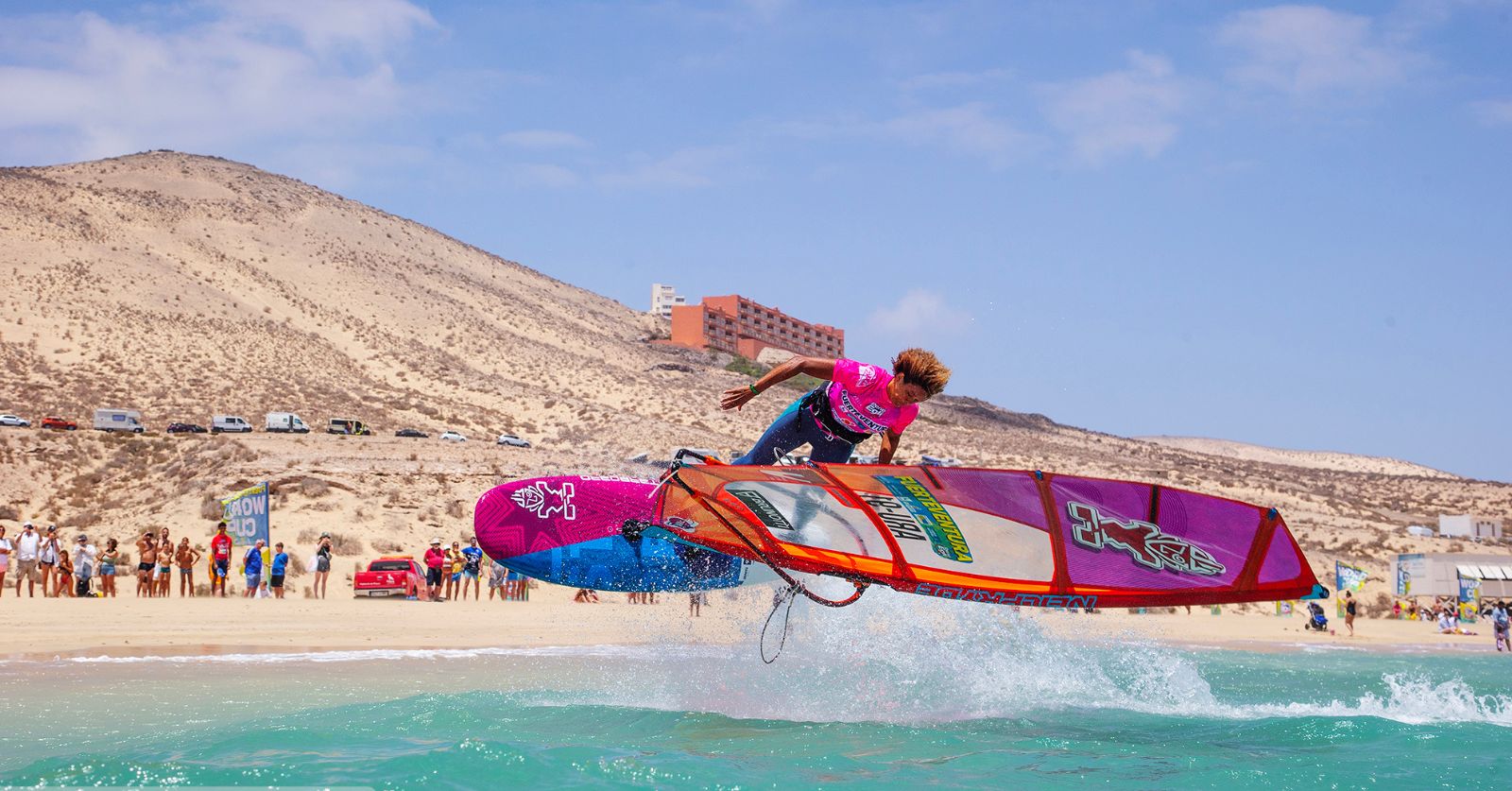 Oda Johanne is back in the game!
Oda Johanne is back in the game and what a comeback she had! After a bad injury last year, Oda had to step back from competition to recover. Now she is back and in good form! Oda made it straight into the final in the single elimination when she won against Vice World champion Maaike Huverman in the semi-final. In the final, she met her teammate Sarah-Quita Offringa. It was a big success for her to sail a final after such an injury. After the final, she couldn't hold it back and burst into tears as all the hard work from the past year proved to pay off. In the double elimination, she completed the podium in third place after a very close heat trying to secure her 2nd place from the single elimination. She lost by 0,3 points! Great comeback and action Oda!
Oda on her PWA World Cup return:
"The event was a great comeback for me after recovering from a lis franc injury last year. I reached my goal with a podium finish and sailing one final which I managed to do in the single elimination. In the single elimination, I was so focused and in the moment that I managed to put down some unexpected moves to win against Vice World Champion Maaike. I have not won a heat against her since 2018, so that was a big moment when they told me I advanced into the final, facing World Champion Sarah-Quita Offringa. It was a windsurfing contest at its finest! The emotions and high-level action mixed made it very special! It can not get better than that! 
In the double elimination, the wind was a bit lighter and I sailed a good heat, but I was struggling to get the speed to put down one more power move on the inside. Coming back to the beach I saw I lost with only 0.3 points. It was so close! I am happy to say I did my absolute best this week and finishing on the podium with these powerful girls like Sarah-Quita and Maaike is an honor itself!"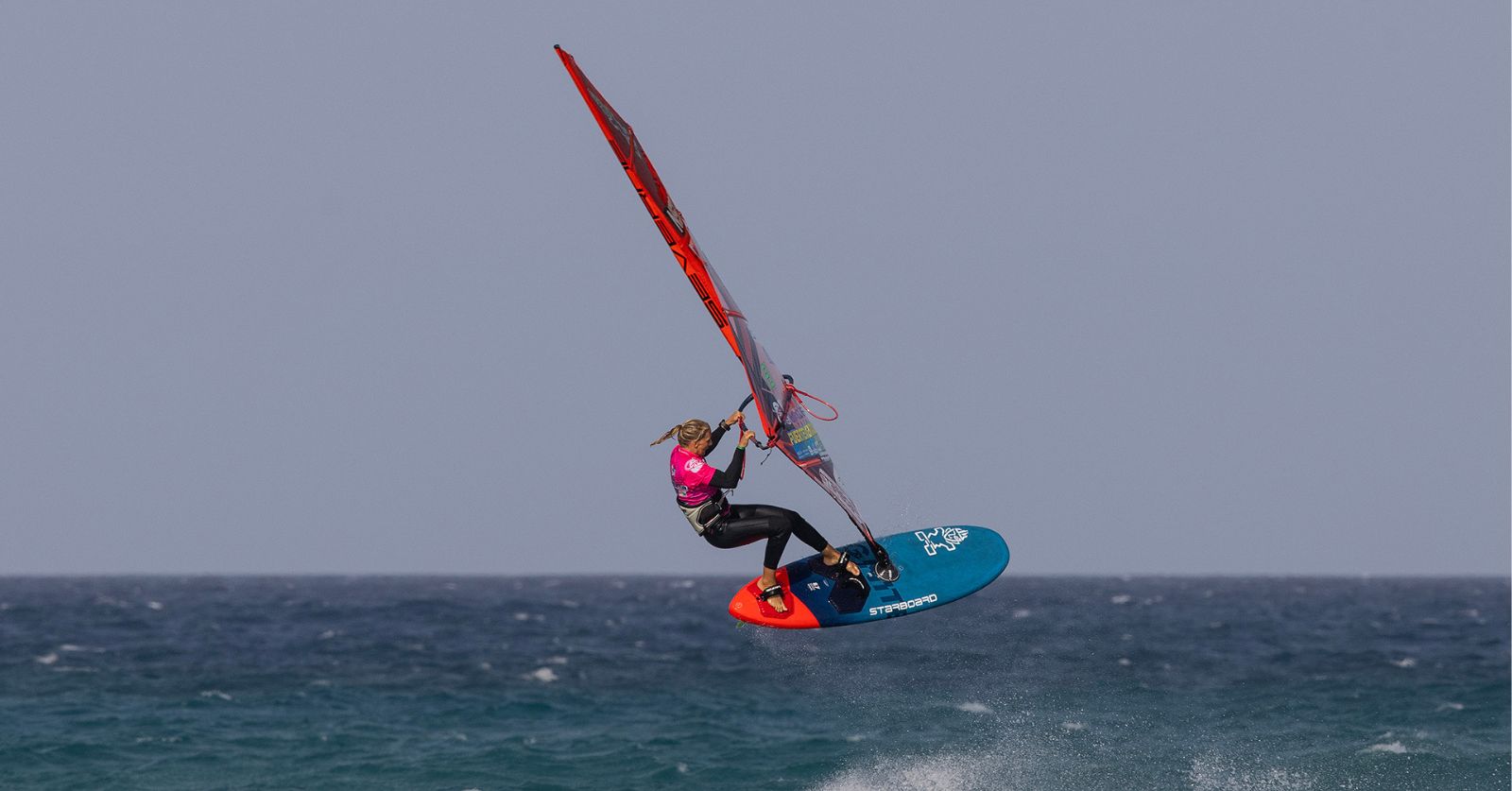 Lennart Neubauer and Steven van Broeckhoven fighting to the limits!
In the Freestyle Men's fleet, the competition can not get higher. Our young talent and current leader of the FPT tour, Lennart Neubauer posed extremely high heat scores. The single elimination didn't go as planned for him with an early exit, but he made a big comeback in the double elimination. He had the Shifty on lock and he climbed the ladder without any compromise. Lennart was stopped by the current Vice-World Champion Jacopo Testa and finished in 6th place. Steven van Broeckhoven showed his best form in the double elimination, but was stopped by his teammate Lennart Neubauer. Steven was missing a move on port tack. He landed a Baraccuda but it was just after the buzzer. He finished in joint 7th place.
Lennart's view on Sotavento World Cup:
"In the single elimination, I felt a little bit stressed when I saw that I had a very hard draw. Not just the first heat, but in all the heats I sailed against more and more difficult opponents. I was thinking too much into the future and I didn't really concentrate on the actual heat that I was in at that moment. When I realized that it was too late to turn it around. In the double elimination, I just took one heat at a time and never checked who I am against in the next one. I only concentrated on my moves and having fun in the water. And I realized during this event that this is how I sail my best."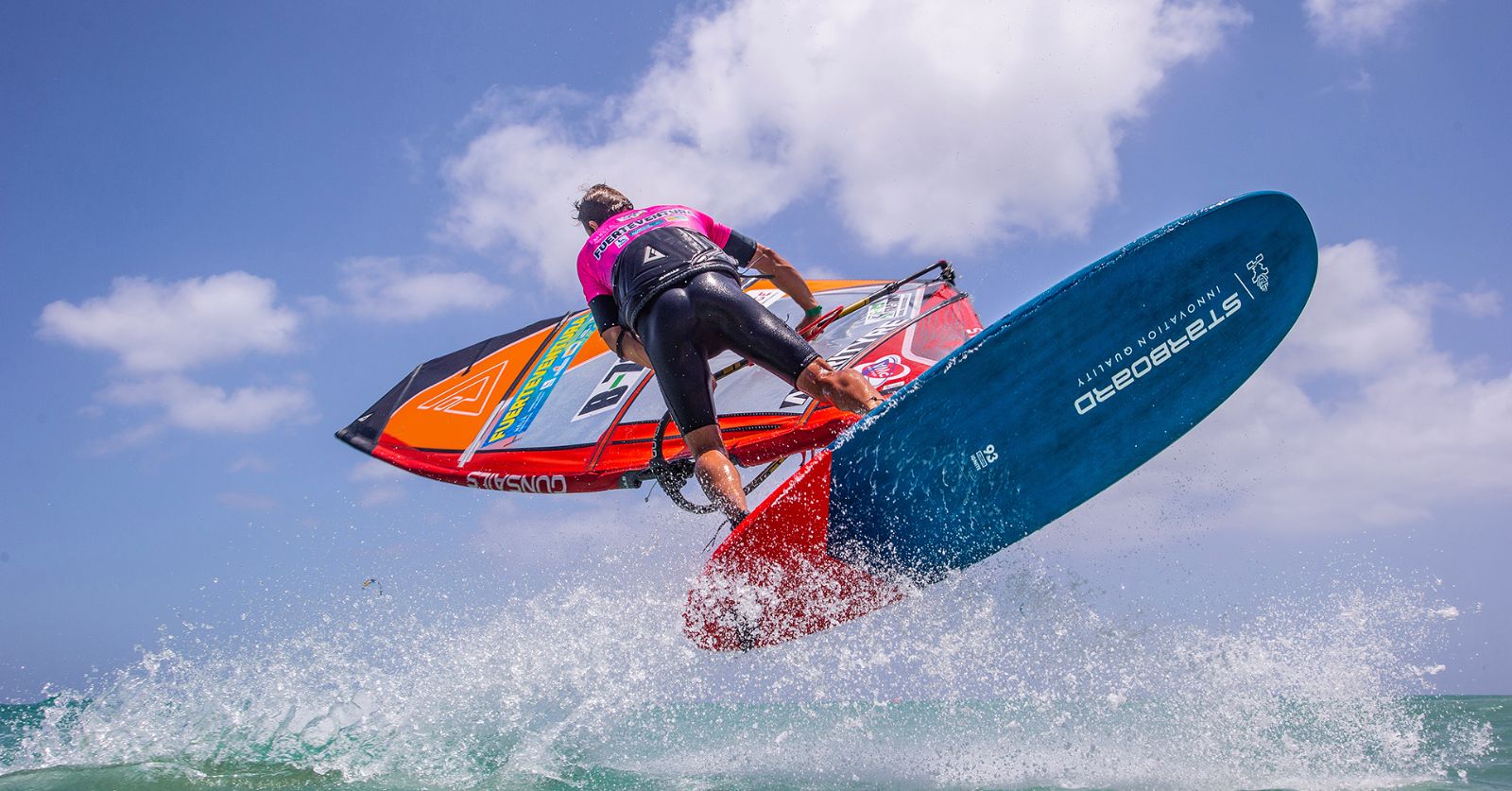 Bijou's and Liam's debut at the PWA Freestyle World Cup!
One of our newest Dream Team riders Bijou Shahmirian and our Starboard wave rider and current U20 Wave Champion Liam Dunkerbeck, made their debut at the PWA Freestyle World Cup. Bijou is only 15 years old and has already several sliding and power moves in her repertoire. For sure we can expect big things from her in the future. Liam drew on his wave experience to show how diverse his skills are. Very impressive sailing from our talented U20 Wave World Champion.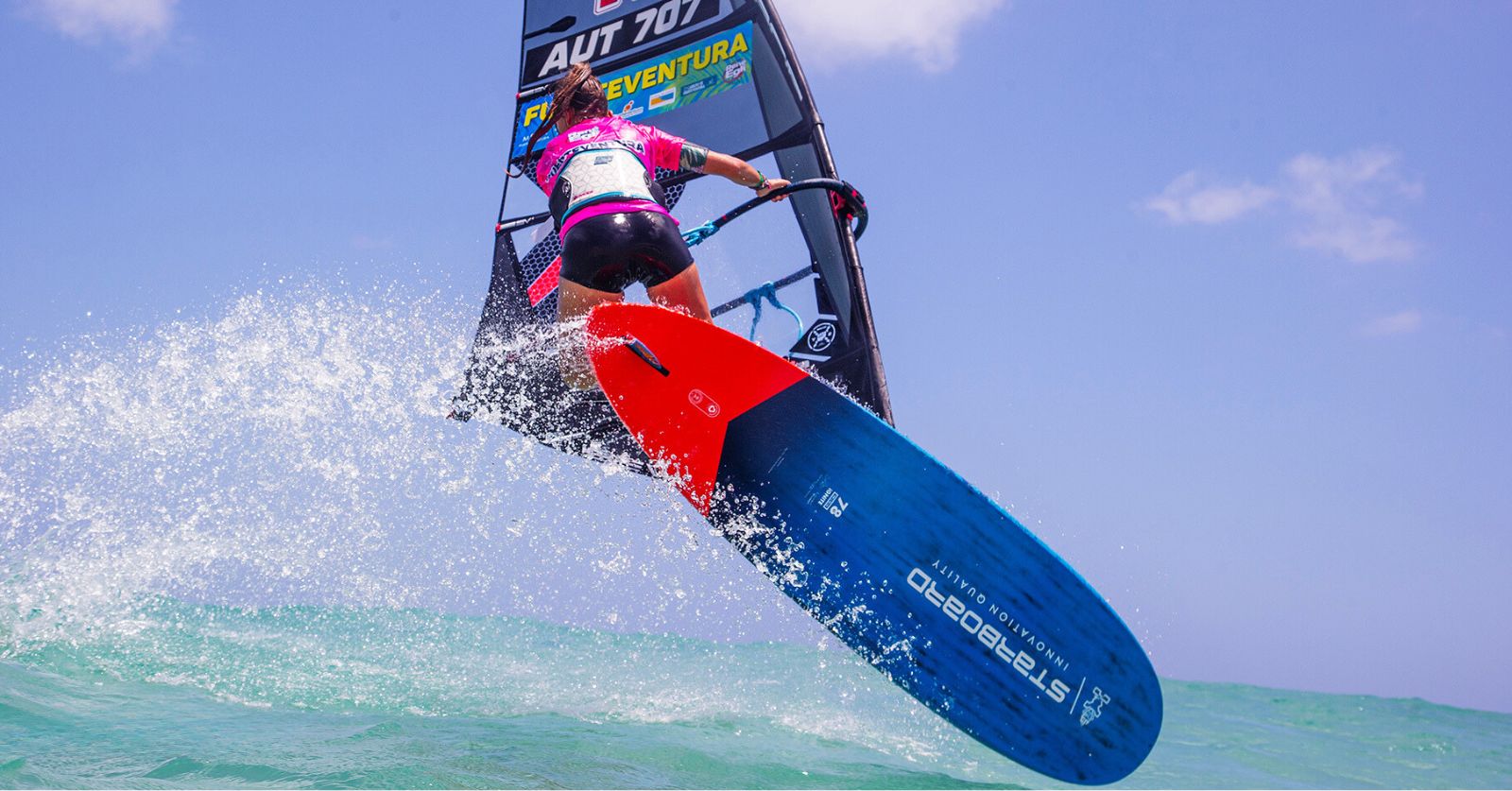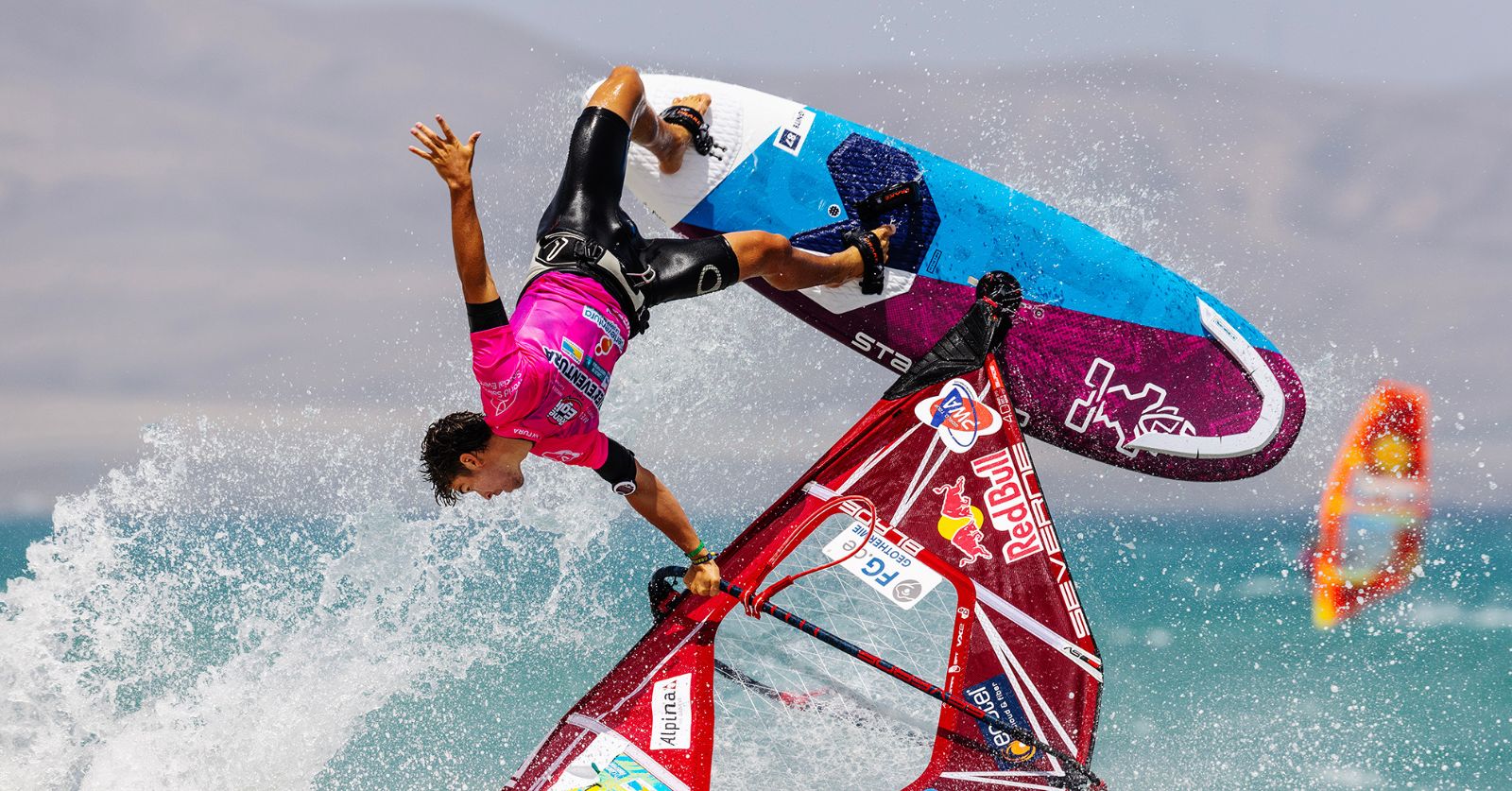 Another debutante was Maarten Molenaar. He is usually on the other side of the event as he is part of the Freestyle Pro Tour team. Very impressive!
Maarten about his debut at PWA Freestyle World Cup at Fuerteventura:
"Taking part in my debut PWA event in Fuerte was such a cool experience! I went in without any expectations and just wanted to show what I can do and have some fun. I'm normally on the other side of these big events at the Freestyle Pro Tour, so getting the perspective of a competitor was also very valuable to me. The conditions were tricky, which meant I was already happy when landing a nice Skopu or Shaka in my heat. In the end, I went out against my good friend George Grisley in the double elimination. In that heat, I managed to put together my best score so far (landing a Skopu, Burner, and an Air Funnel on starboard tack), so I was satisfied with my 17th place in the end! The event was also special to me because it coincided with Andre Paskowski's 10-year memorial. I'm currently learning how to Pasko to honor the legendary filmmaker and windsurfer, as I also battled testicular cancer, which Andre passed away from. Now that the event is over I'm back to that project, creating a documentary from the whole process. Wish me luck!"