The PWA World Cup is in full swing on Fuerteventura. The Slalom division finished on Monday and our Starboard Slalom riders dominated the event. Fuerteventura delivered proper conditions and we could see a full week of action, fin vs. foil battles, and crazy crashes. Sarah-Quita Offringa claimed an incredible victory on the fin. Blanca Alabau completed the podium in third place. In the Men's fleet, Matteo Iachino managed to finish third after many turbulent eliminations. Congratulations to all!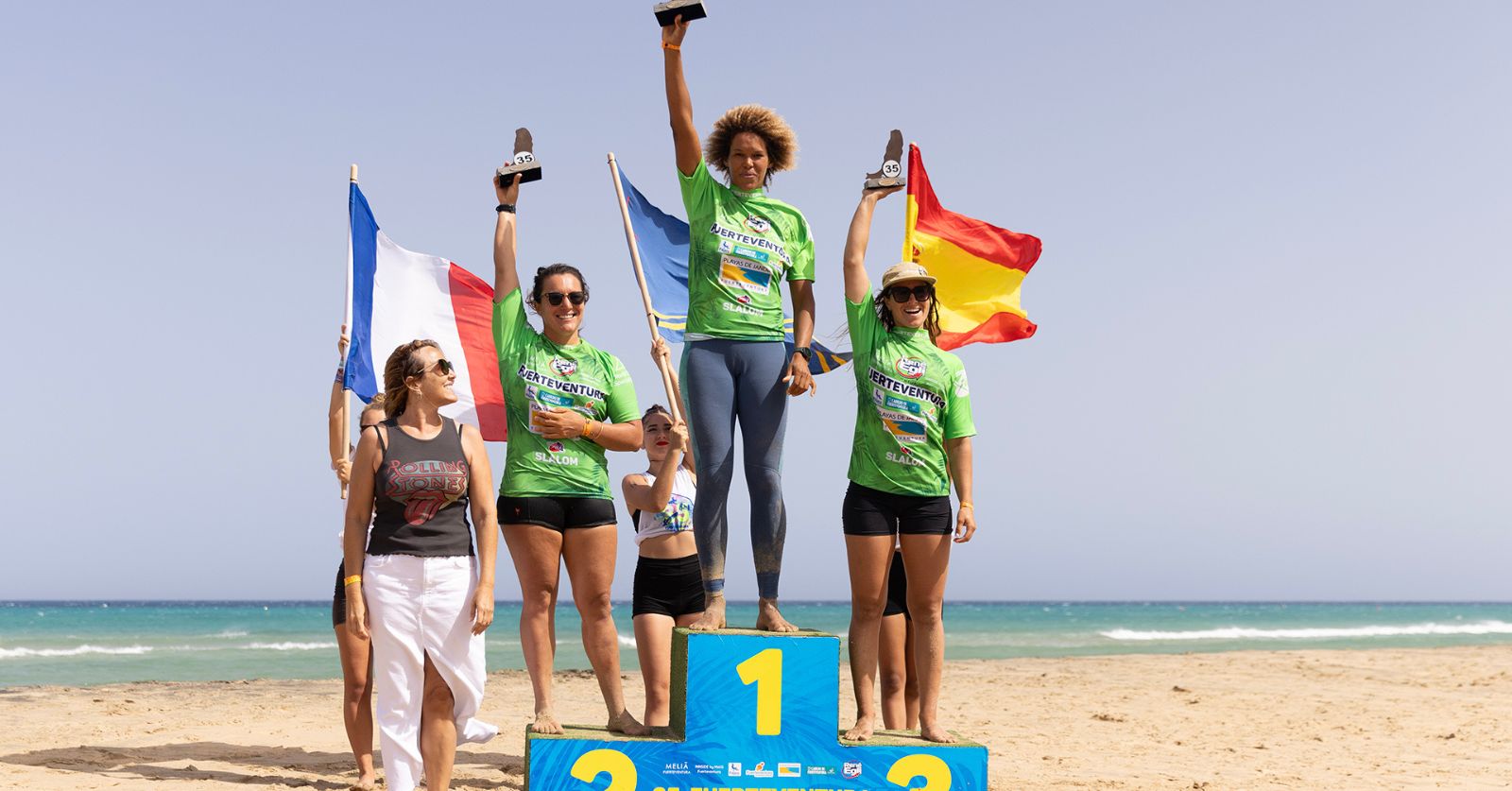 Sarah-Quita claimed the victory on the fin!
What a race! Our Starboard rider Sarah-Quita Offringa claimed another World Cup trophy to her collection. She managed to keep the foils at bay and be the fastest woman on her Starboard iSonic. Sarah-Quita bet on her fin set up and counted on strong winds. We could see down moments when she missed the finish line due to spinout and struggles during the lighter days. The last day didn't disappoint and Sarah-Quita managed to score two bullets which secured her victory in the event. Amazing action on the fin! Sarah-Quita will now focus on the second part of the Fuerteventura Freestyle World Cup.
Blanca Alabau is again on the podium!
Our Starboard Slalom rider Blanca Alabau completed the podium in third place. Blanca performed very consistently in very challenging conditions. She was pushing her limits on her Starboard X-15 foil board. Blanca played safe in the first eliminations and continued to push hard on the foil even in high winds up to 35 knots. She leaves the Fuerteventura World Cup leading the overall ranking.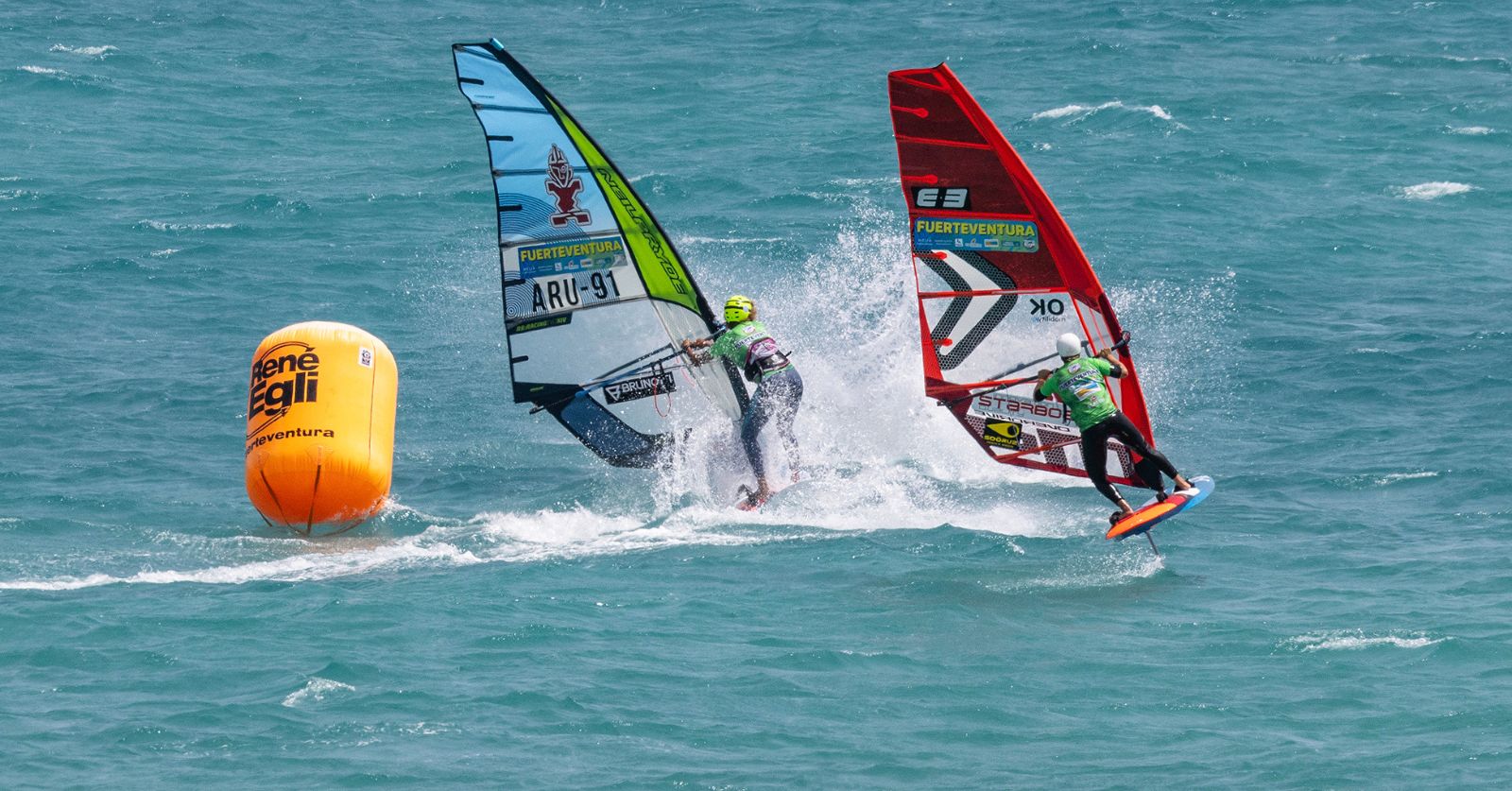 Matteo Iachino claimed the podium!
After missing out on the podium in Pozo, Matteo Iachino earned his first podium of the season. Matteo had very turbulent eliminations full of action. The battle was not over until the last meter of the last final of the event. The challenging conditions with waves and high winds, made it difficult to choose the right equipment. Matteo played it safe at the start of the event and as the eliminations progressed, he pushed to the limits. The level in the Men's fleet is high and every mistake counts. He knew when to risk or push hard, and with the right decisions he completed the podium. After this event in Fuerteventura, Matteo maintains third place, in the overall ranking.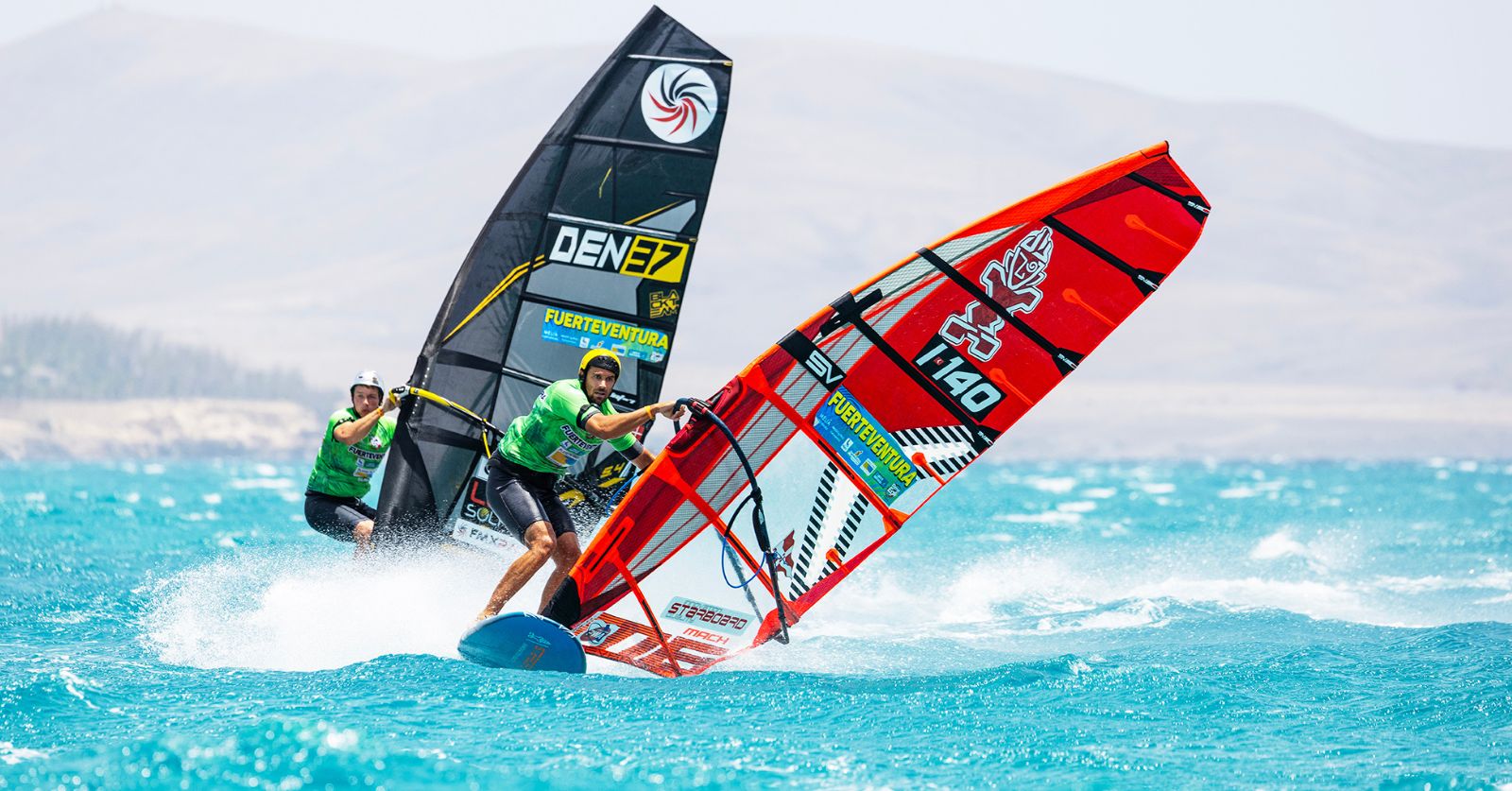 Credit: PWA World Cup Fuerteventura