The iQFOiL Class made a debut last week at the prestigious Allianz Sailing World Championship in Holland in the Hague. The famous Allianz Sailing Worlds take place once every 4 years and it is the first Olympic qualification contest for the athletes to secure a place at the summer Olympics in Paris 2024. The wind delivered challenging and varied conditions. We could see many rail-to-rail battles for the World Title. In the end, the world title claimed Luuc Van Opzeeland from the Netherlands in the Men's division. The Women's World Title goes to Shahar Tibi from the Izrael.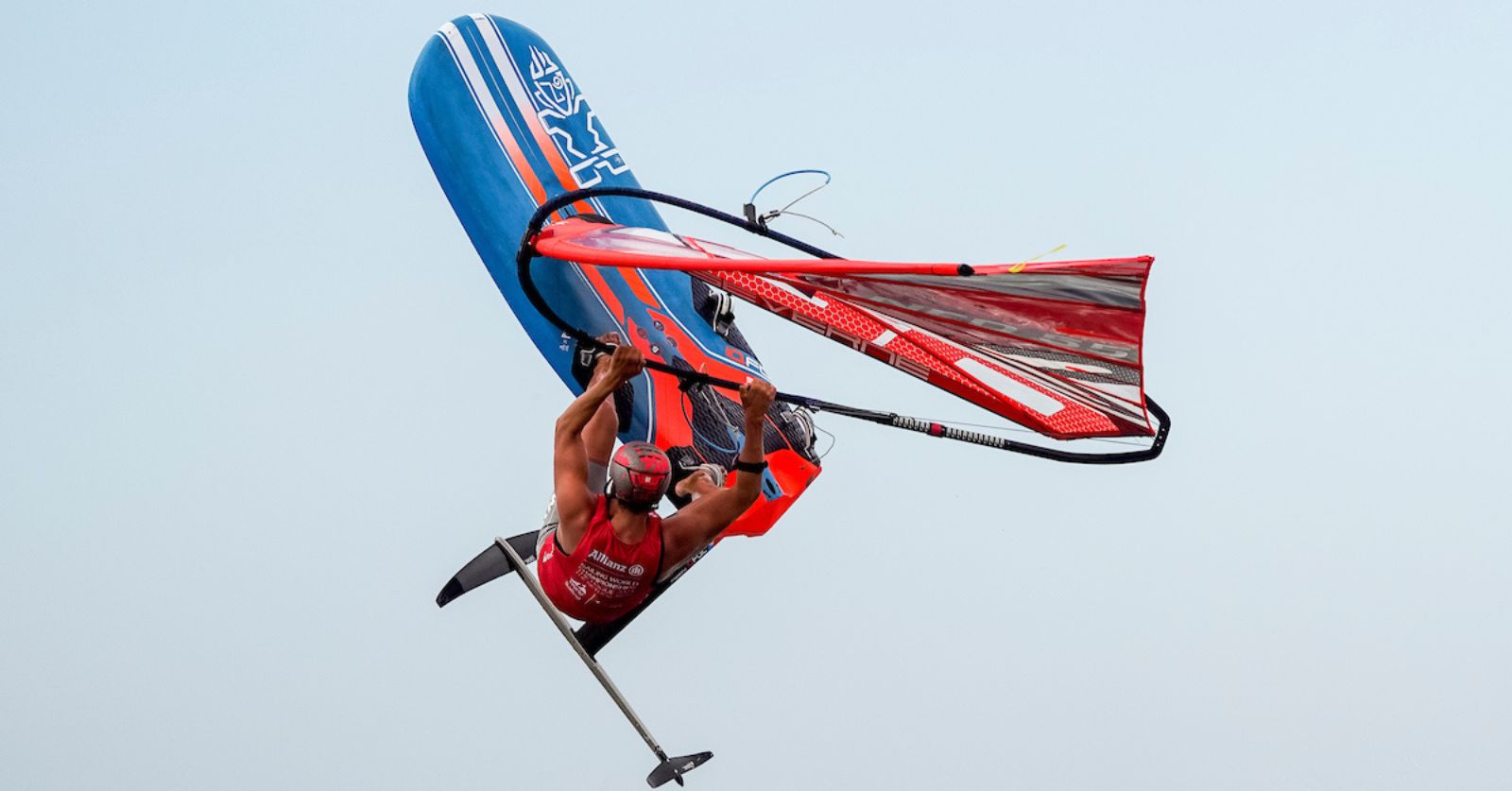 The Men's division
Luuc Van Opzeeland claimed the World Title in front of our Starboard Team rider Sebastian Koerdel, who finished in 2nd place in the Men's division. Nicolò Renna from Italy completed the podium in 3rd place. Our Starboard Dream Team rider Sebastian Koerdel managed to navigate through the event with very consistent results and became the Vice-World Champion.
Sebastian about his Vice-World Title:
"The event was physically very demanding. Especially with the light wind, the iQFOiL class is a very heart-rate-driven sport. The conditions in the north sea with the waves are very physically demanding. It was another showing of my performance in the top 3. This year is my year of 2nd places. Points wise after the final series I was in second place and I did the medal race and I got the Silver medal. The final racing was pretty cool, we had some quite windy medal races. I had so much fun and I am ready to push more. It is good motivation to climb the last step on the podium the next year."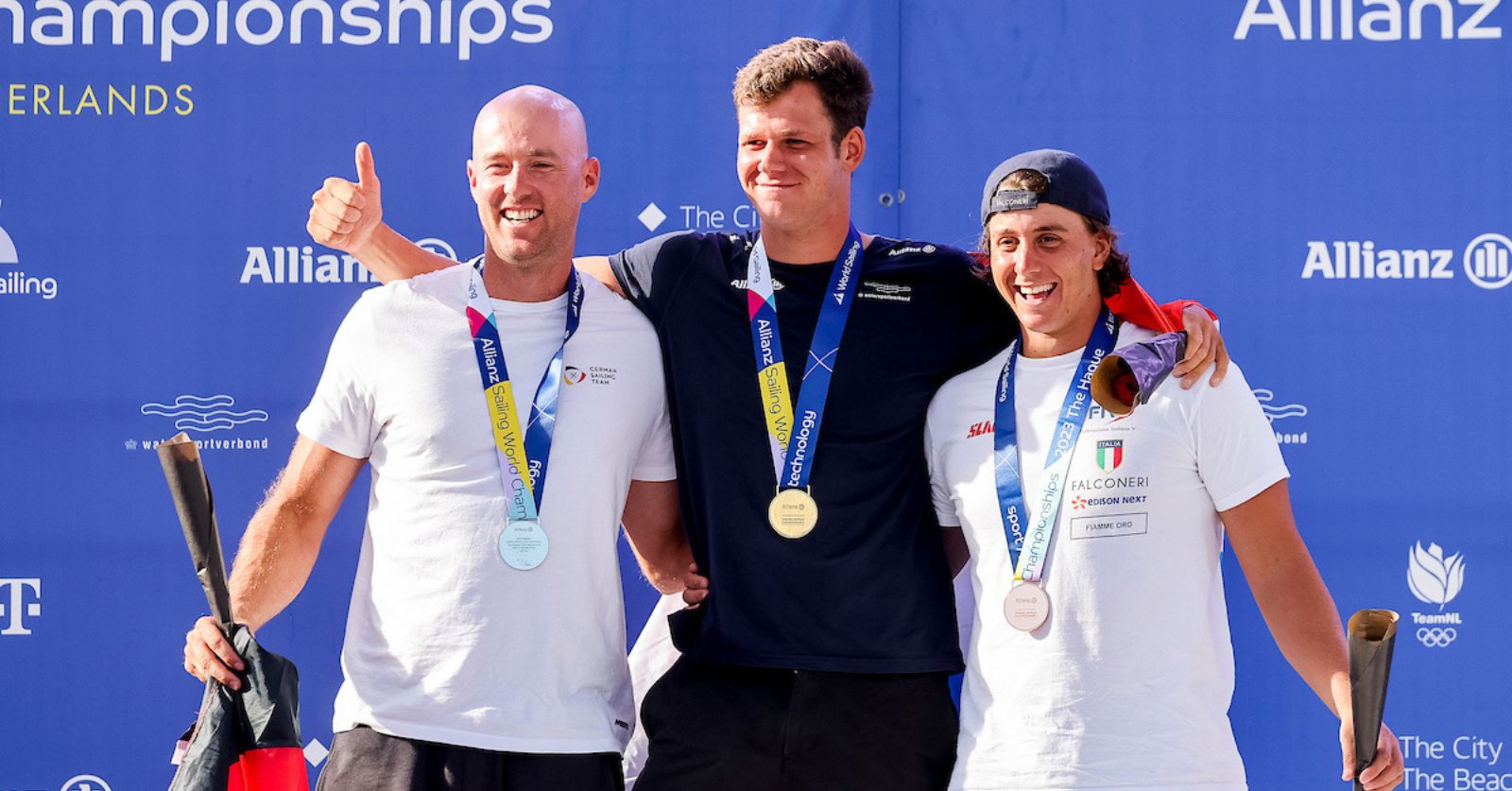 The Women's division
In the Women's division, Shahar Tibi from Israel claimed the 2023 iQFOiL World Title. 2nd place goes to her national teammate Katy Spychakov also from Israel. The podium was completed by Emma Wilson from the United Kingdom. The fight for the podium places was not decided until the last moment. We could see very intense and competitive racing in challenging conditions of the North Sea. Emma was able to maintain the leading position throughout the whole week but in the end, she got the bronze medal after the medal races. Big comeback from an injury at the beginning of the year. Congratulations!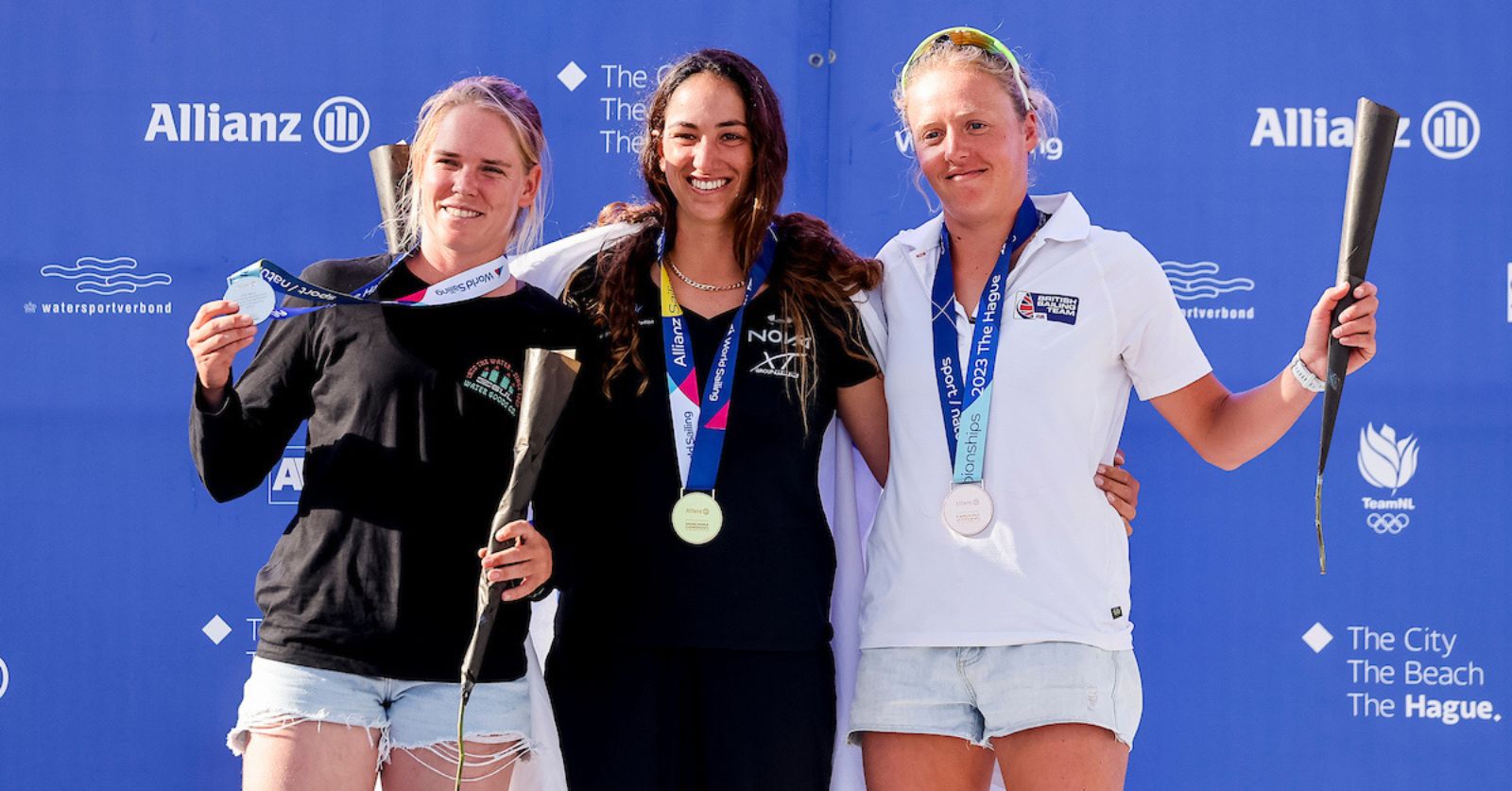 The Final results of the iQFOiL World Championships
Men's Fleet
Luuc Van Opzeeland (Netherlands)
Sebastian Koerdel (Germany)
Nicolo Renna (Italy)
Women's Fleet
Shahar Tibi (Israel)
Katy Spychakov (Israel)
Emma Wilson (United Kingdom)
But that's not all:
Sara Wennekes qualified the Netherlands for the Olympics
Mateus Isaac qualified Brazil for the Olympics
Samuel Oliver Sills qualified the United Kingdom for the Olympics