The Battle for the World Title:
The iQFOiL U21 World Championship took place in the amazing lake in Silvaplana in Switzerland. This event marks a milestone in the Olympic Windsurfing class. With limited entry spots at the World Championship earlier in the Hague in Holland, this event in Switzerland offered a unique opportunity for younger sailors to compete at a world-class international level. Besides the U21 World Championships, this event was also the iQFOiL Class International Games. The Olympic class talents measured their skills with some incredible battles on the lake. The Men's and the Women's fleet experienced 6 days of racing with different courses and one day of Medal races. At the end of the U21 World Championships & iQFOiL Games the U21 World Champions were crowned. The U21 Women's World Title goes to Manon Pianazza from France. In the Men's fleet, the iQFOiL World Title goes to Gaspard Carfantan, also from France.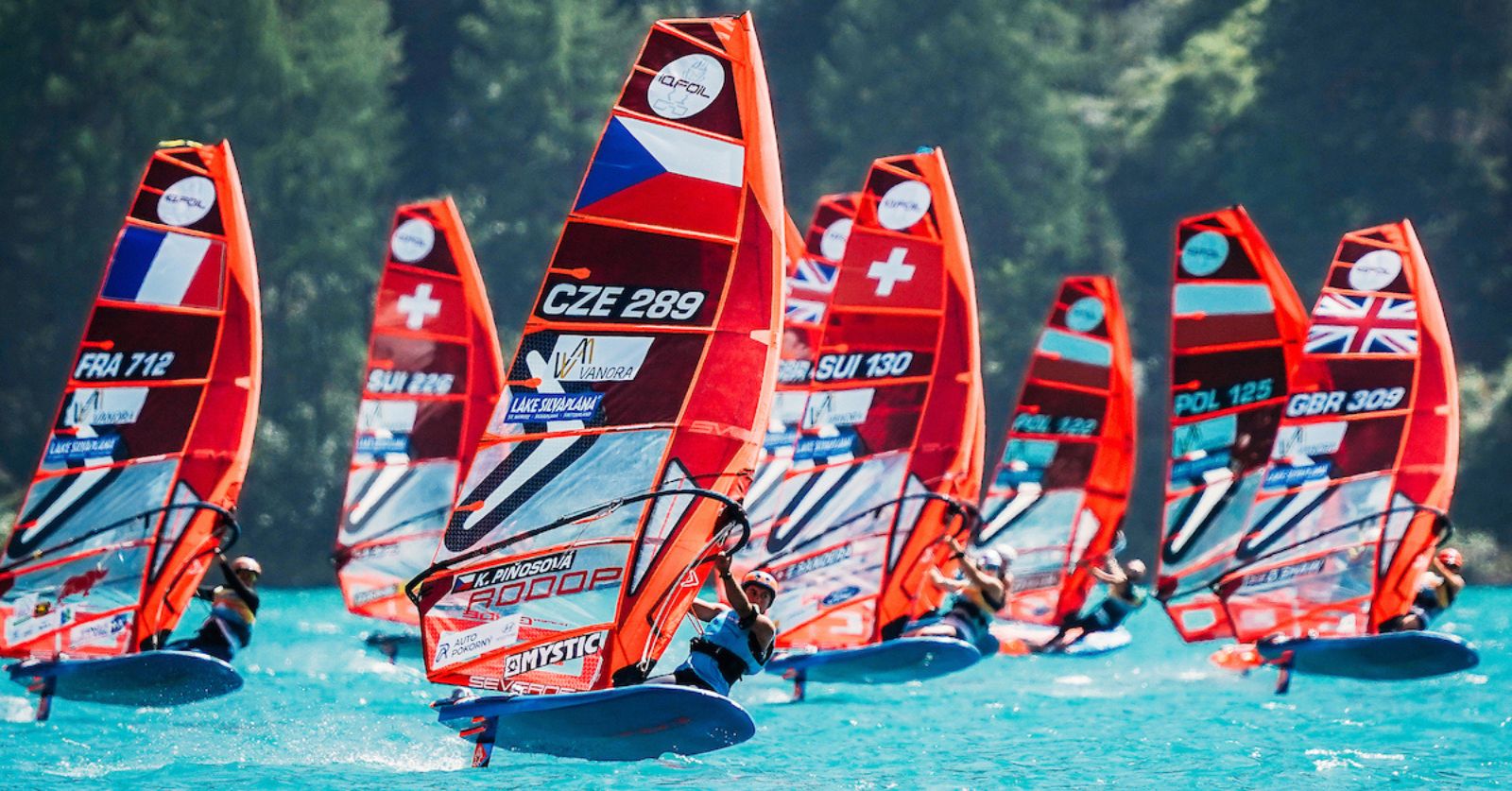 Full Week of Racing
Silvaplana delivered proper conditions throughout the whole week. On the first days, the competitors raced a downwind slalom course with 4 races for both fleets. The following day the wind took a break, resulting in a racing-free day. Fully recovered athletes were prepared for a promising Day 4 of the iQFOiL U21 World Championships. A full day of racing with close rail-to-rail battles, many crashes, and 5 completed races for both fleets. On Day 5 the organizers decided to change the course to Marathon and Dual races. The Marathon race starts with the famous "rabbit" start, where the athletes start behind a driving motor boat. The duration of the Marathon race is 1 hour, where the athletes made 5 laps in the Silvaplana lake.
The weather changed on Day 6 and the organizers decided to start the slalom races in the rain. The athletes successfully completed 3 slalom races in both fleets. During the final day of the U21 World Championships, we could see the Medal races. The competitors raced the final battles in rain and wind. After a whole week of racing the winners were crowned the World Champion in the Men's and the Women's fleet. All the athletes showed incredible performances and dedication for this still new Olympic Class.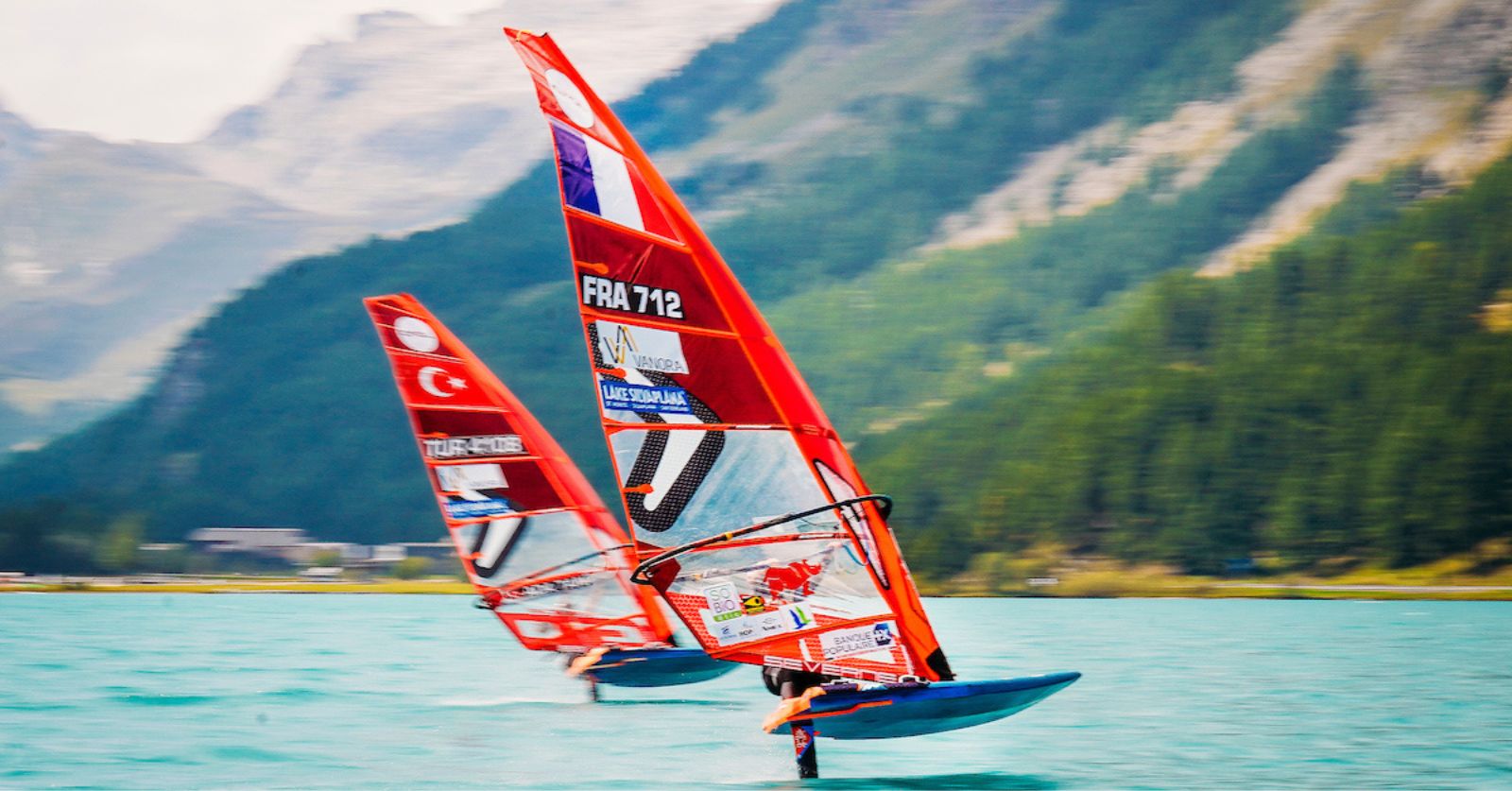 Final Results of the iQFOiL U21 World Championships
Men's fleet
Gaspard Carfantan (France)
Boris Shaw (United Kingdom)
Manolo Modena (Italy)
Women's fleet
Manon Pianazza (France)
Sofia Renna (Italy)
Adi Millo (Israel)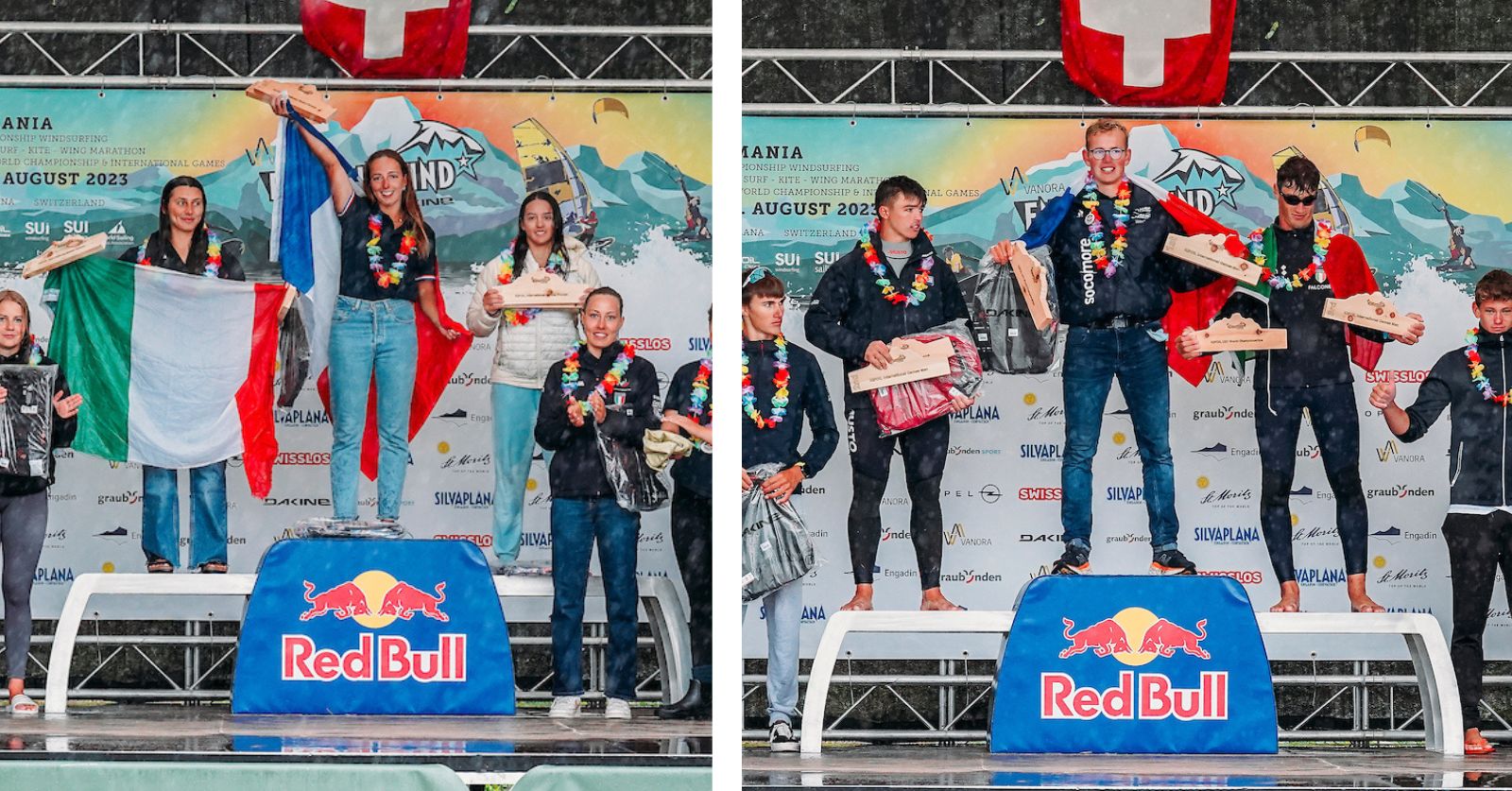 Photo Credit: iQFOiL Class