The IWT Wave Tour is over for 2022 with the last event that took place in Hawaii. Congratulations to Liam Dunkerbeck with 3rd place in Hookipa in the Youth division. Big congrats to Antoine Martin who overall got 2nd place. After he competed in Oregon, Fiji, Peru and Maui, he could finally celebrate with a podium finish.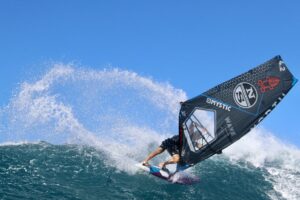 Words by Antoine Martin:
"The tour this year was pretty incredible! We had the chance to travel to beautiful places. I am happy with my 2nd place. It is a good start after the pandemic break. I hope to do even better next year.
Now, at the last event in Hookipa, we did not have the best waves the spot can offer. I lost the semi final heat as I could not find enough waves to fill up my score sheet. I was disappointed because my goal was to get into the final. No matter what, it was a great experience to compete here in Maui, and I am super motivated for next year.
I was riding the new 2023 Starboard Hyper all the time. I am stoked to see that this board was working really well in the waves here on Maui also. I can ride and do turns exactly the way I want to. It feels really good to ride this board!
Next up for me now after the PWA and IWT tour, will be to take a break and go home for some months. I will celebrate Christmas and New Year at home in Guadeloupe. And in January, it´s all ON again! I am ready for a great 2023 wave year!"
If you want to check out Antoine´s signature HYPER board, click here.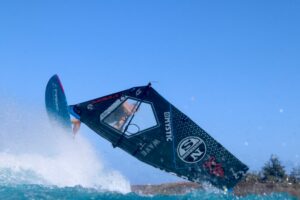 📸: Erik Aeder Photography