Dream Team rider and multiple World Champion, Sarah Quita Offringa, just released a new video: the best of the Canaries 2022. We caught up with the windsurf superstar from Aruba and asked her about the outlook for this season. Which events will she attend? Will we see the double forward in one of this years wave events? Let's find out what Sarah has to say about it.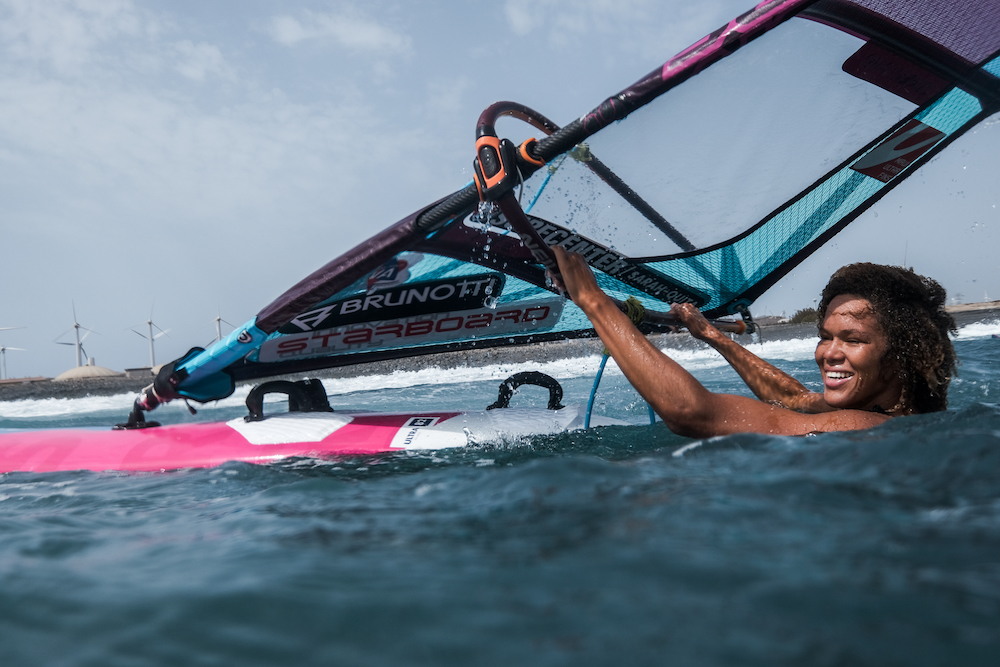 The upcoming season looks exciting with some new wave events added to the calendar. I am planning on attending Fiji, The Canaries, Peru, Sylt and Maui. I'm really looking forward to sail in some new and challenging spots. I would love to have some Australian spots on tour. Those must have been some of the best waves I've sailed in my life.
 
My biggest goal in life at the moment is to land a double forward haha! Sometimes it's hard for me to find a consistent jumping spot since my home base is Aruba in the off season. So I feel like I don't have enough time to try. But this upcoming summer in the Canaries will be THE summer I do the double forward! Besides that, I really like all the tricks on the waves so I want to get more consistent at backside and frontside 360's.
Photos by Rodrigo Jimenez.