The Freestyle Pro Tour has a new tourleader: Lennart Neubauer from Greece. In challenging conditions, it was the 19 year old, who could dispatch off the remaining pro fleet and secure his first ever international event win in freestyle.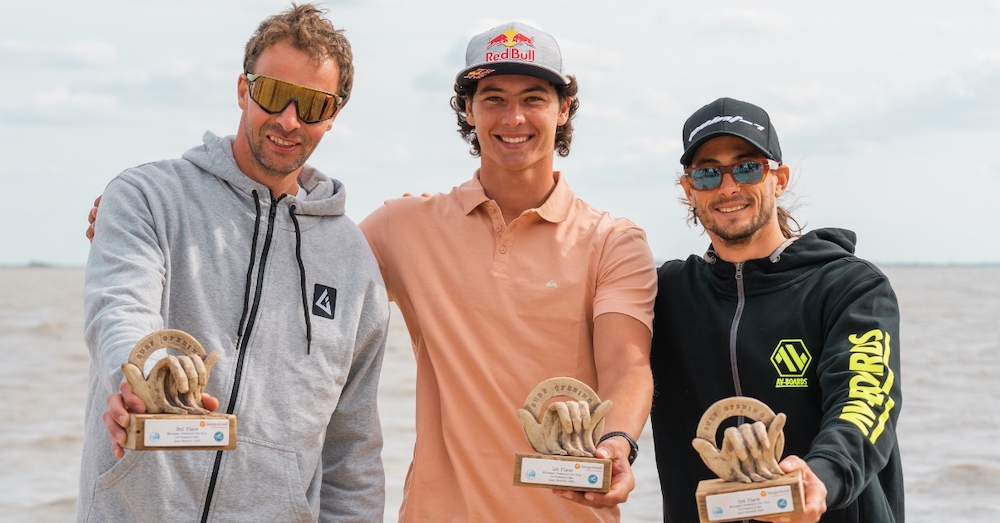 Lennart, who just came back from injury, convinced with a great form at the FPT event in Austria, from the 27th of April through to the 1st of May. After winning the single elimination, he had to defend his place in the double against no one less than multiple European Champion, World Champion and team mate Steven Van Broeckhoven. The Belgian himself had been dominating over Yentel Caers, Sam Esteve and Jacopo Testa on the way to the top, but he couldn't get past Lennart in the end.
We are proud to see both of our freestyle Dream Team riders on the podium – what a great start of the season!
Watch the final heat between the two riders now: