After 14 years, the PWA Slalom Grand Slam has returned to Gran Canaria, Pozo Izquierdo. Our Starboard riders claimed the highest ranks in very challenging conditions. The 5th and last day for Slalom at Grand Canaria brought incredible results for our Dream Team Slalom riders. We have seen many tight rail-to-rail finishes, foil vs. fin fights, and scary crashes throughout 15 women's eliminations and 10 men's eliminations. Blanca Alabau claimed an incredible victory with Sarah-Quita Offringa right behind her in second place. Matteo Iachino missed the podium only by 0.3 points. Great action!
What a crazy ride!
Check out the video from Windsurfíng TV with Ben Profit taking a closer look at the Women's Slalom racing in Pozo: many tight battles, fin vs. foil, close victories, and full action from the Women's fleet.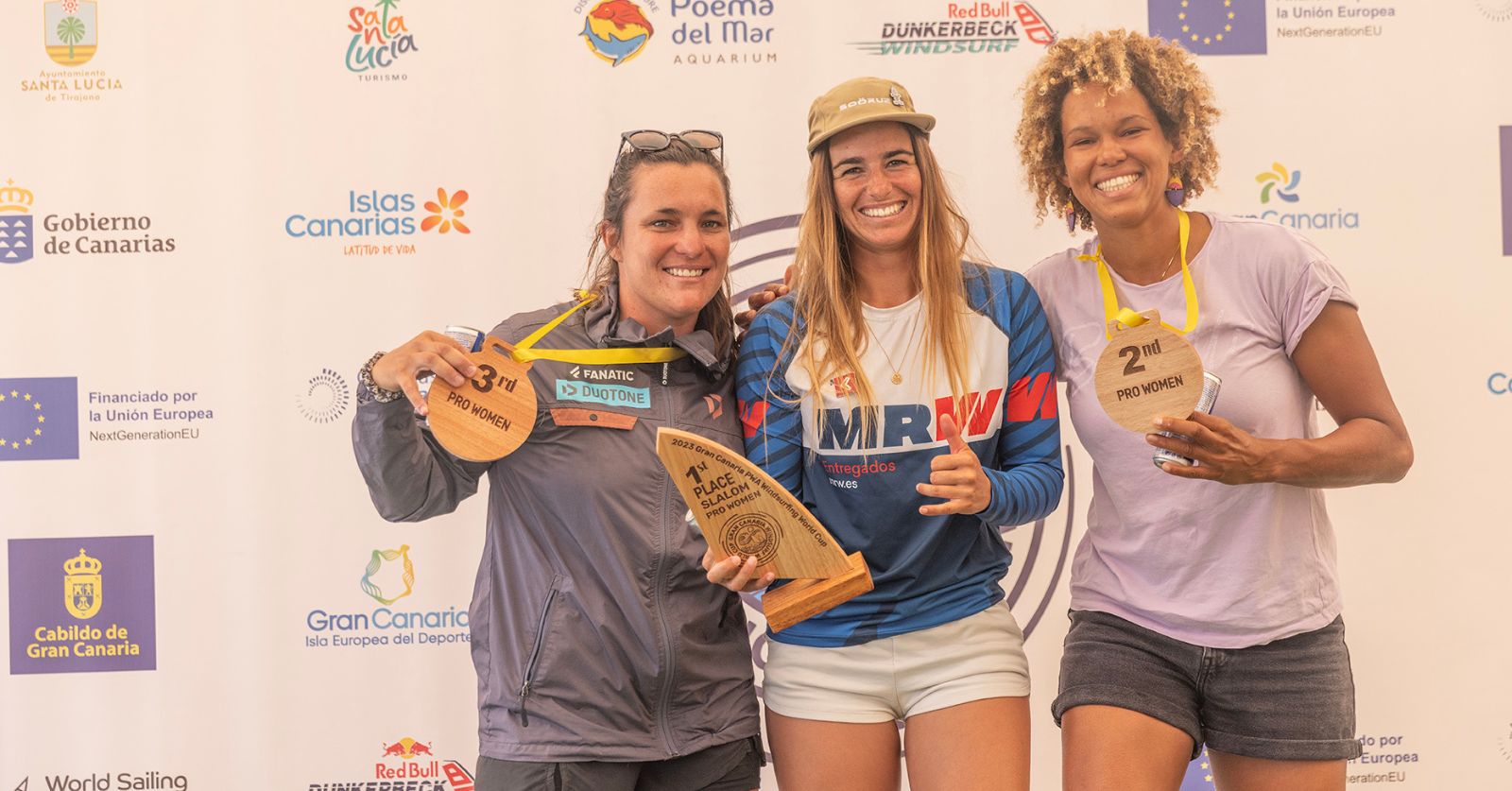 Blanca Alabau dominated the Women's competition!
Our Starboard slalom rider Blanca finished on top in Pozo! She was unstoppable during the whole PWA Slalom event in Grand Canaria. She was preparing for this moment the whole winter and we can see it really paid off. Her foil handling in high winds and choppy conditions was extraordinary. Blanca performed very consistently throughout the whole event, leading to her first PWA Slalom victory. The crowd witnessed clear starts and perfect one-to-one battles on her rocket-powered aircraft, the Starboard X-15. After claiming the highest ranking, Blanca is heading into the next Slalom event in Fuerte as a leader of the overall Women's Slalom ranking.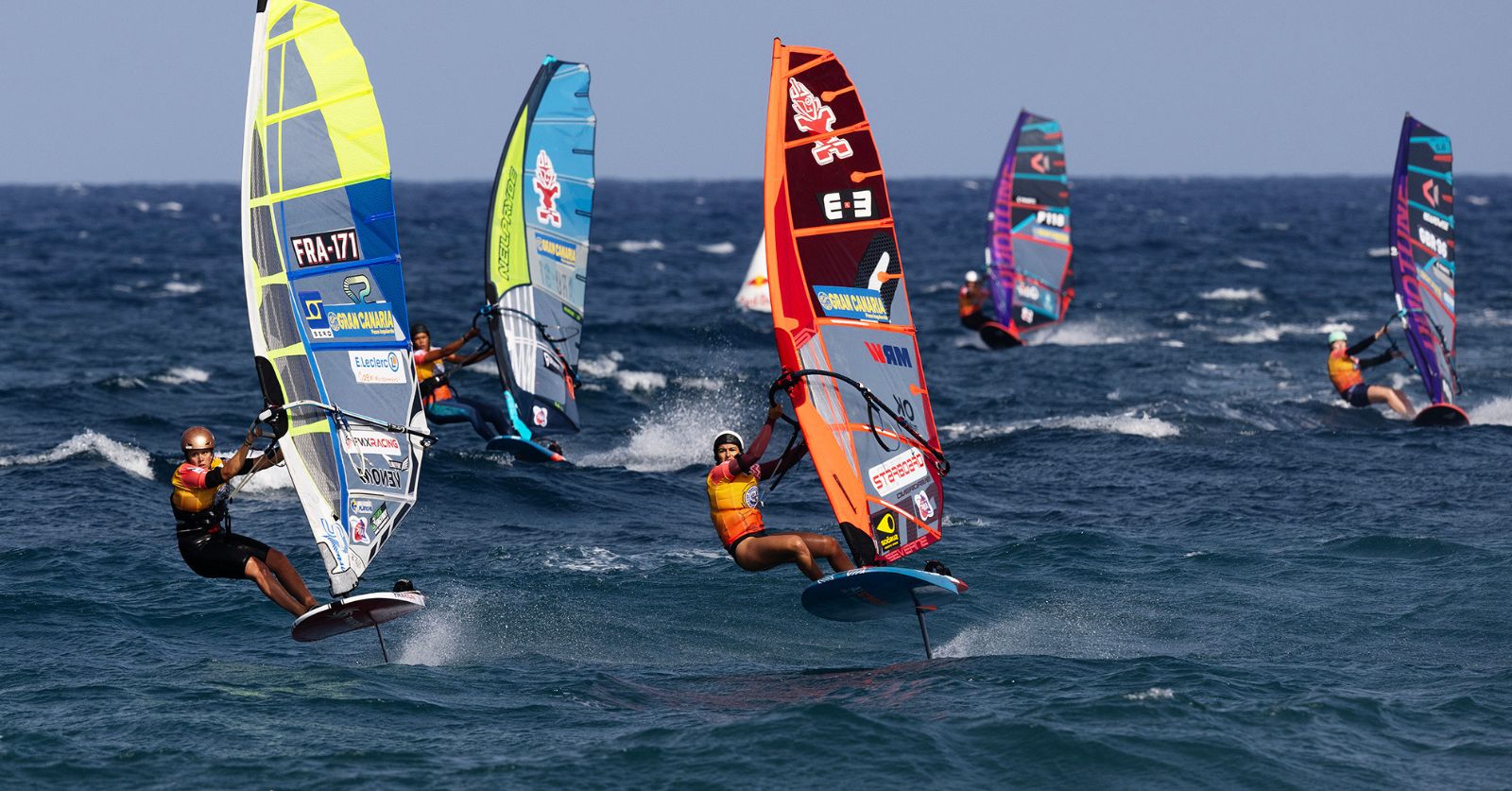 Sarah-Quita Offringa secures second place on the fin!
Sara-Quita entered the Slalom in addition to the wave competition. She wanted to be part of history as the Slalom returned to Pozo after many years. The promise of high wind Slalom could seem a bit scary but this didn't hold back the former 5-times Slalom champion. Sarah-Quita bet on only fin equipment. Her phenomenal speed on the Starboard iSonic 63L in combination with consistent gybes paid off and she managed to fight with the foils for the top places. The queen of windsurfing finished strong on day 5 of the Slalom World Cup in Pozo with second place. Congratulations!
A short statement from Sarah-Quita after the prize-giving ceremony:
"I just wanted to participate in an awesome event as it was a long time since we had a high-wind slalom competition. I was a little bit intimidated at first but as the races started I loved it. All the races were very technical and tactical. Usually in Slalom, the first reach is the most important. Here it was never over, anything could happen until the last metre. Every gybe, every chop, every leg mattered. I loved every minute of the event. I think it is the best racing I have done in my life. I put 120% into every race as I was chased by foils and I had to chase after foils. In the end, I went for the experience, but I finished in second place. It was for me a bit unexpected but I am super, super excited about it."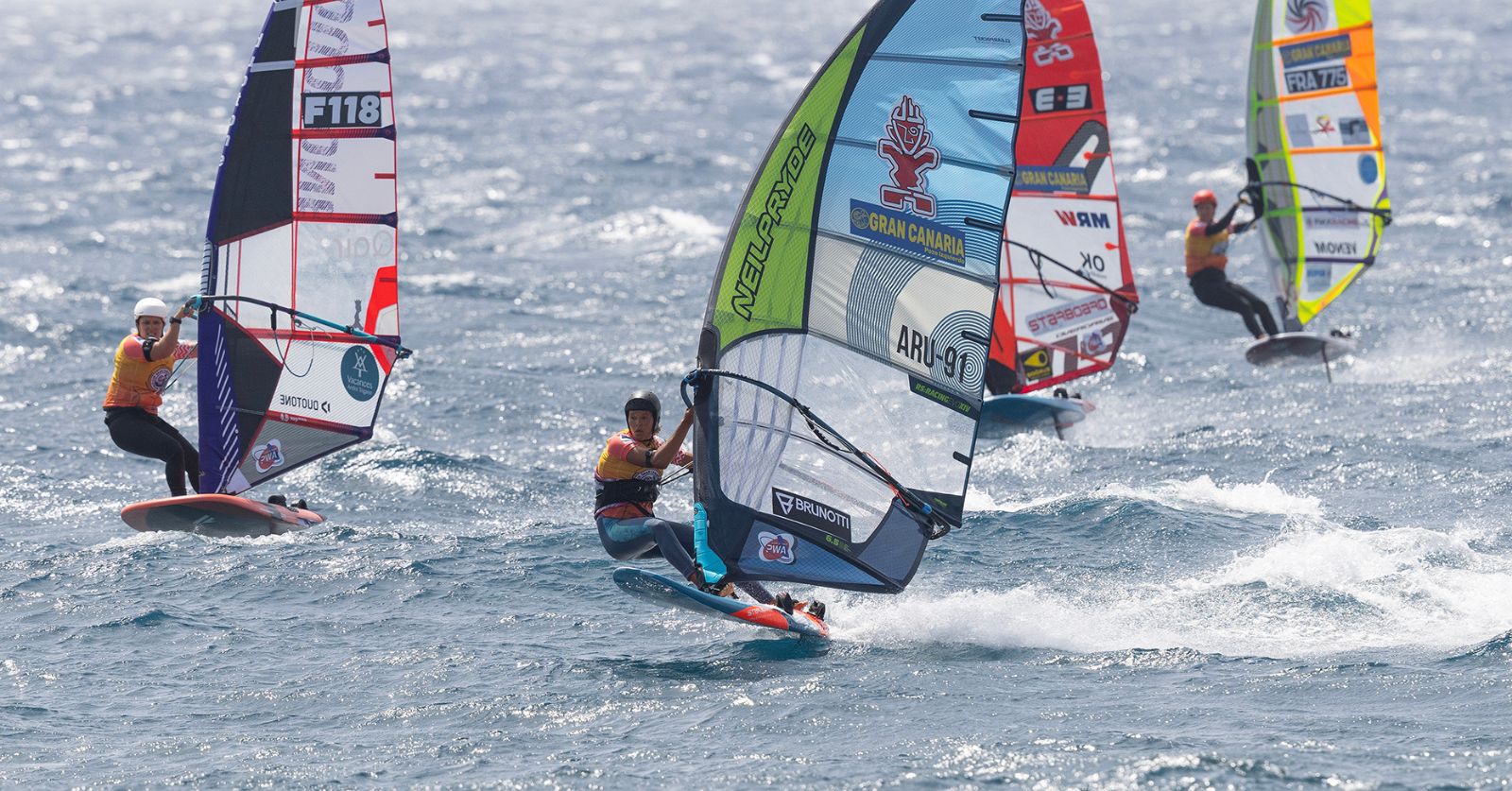 Matteo Iachino finished in the TOP 5!
Our Starboard slalom rider Matteo Iachino had very tight battles during the whole event. In the Men's fleet, the competition is very high and every detail matters. Matteo missed the podium by only 0.3 points and finished overall in 4th place. Great result and Matteo is heading to the next event in Fuerte on the 3rd place on the overall Slalom rankings. Good job!
A short statement from Matteo Iachino:
"I enjoyed Pozo a lot. I was hoping for stronger winds as I was not prepared for the conditions that we had. It was not strong enough to use the fin but also it was very strong for the foil with my smallest foil sail 6.0. The rest on the foil had smaller sails and therefore more control. Still, I am satisfied with the result. It is a bit disappointing to lose the podium by 0.3 points, especially after 2 days of keeping the 3rd place. It is what it is and on to the next one!"