Young windsurfing talents can be very inspiring for other kids to try windsurfing and join an amazing community. Martín Medina, a 12-year-old windsurfer from Spain, is a young ripper who is already joining competition events on the Olympic Class iQFOiL. Windsurfing runs in Medina's family and we asked Martín about his beginnings, competition and what are his plans for the future. And why would Martín encourage other kids to try windsurfing? Find it out in the interview!
Hi Martín, tell us a bit about yourself. How old are you and where are you from?
"Hi, Im Martín Medina. I am 12 years old and I'm from Málaga, Spain. I windsurf in my club called Real Club El Candado (Málaga) and in Tarifa (Cádiz)."
When did you start windsurfing and who was teaching you?
"I started when I was 7 years old. Windsurfing is the sport that my whole family does: my father, uncle and cousins. We sail in my club, and we also go to the beach and a small lake to enjoy it together as a family."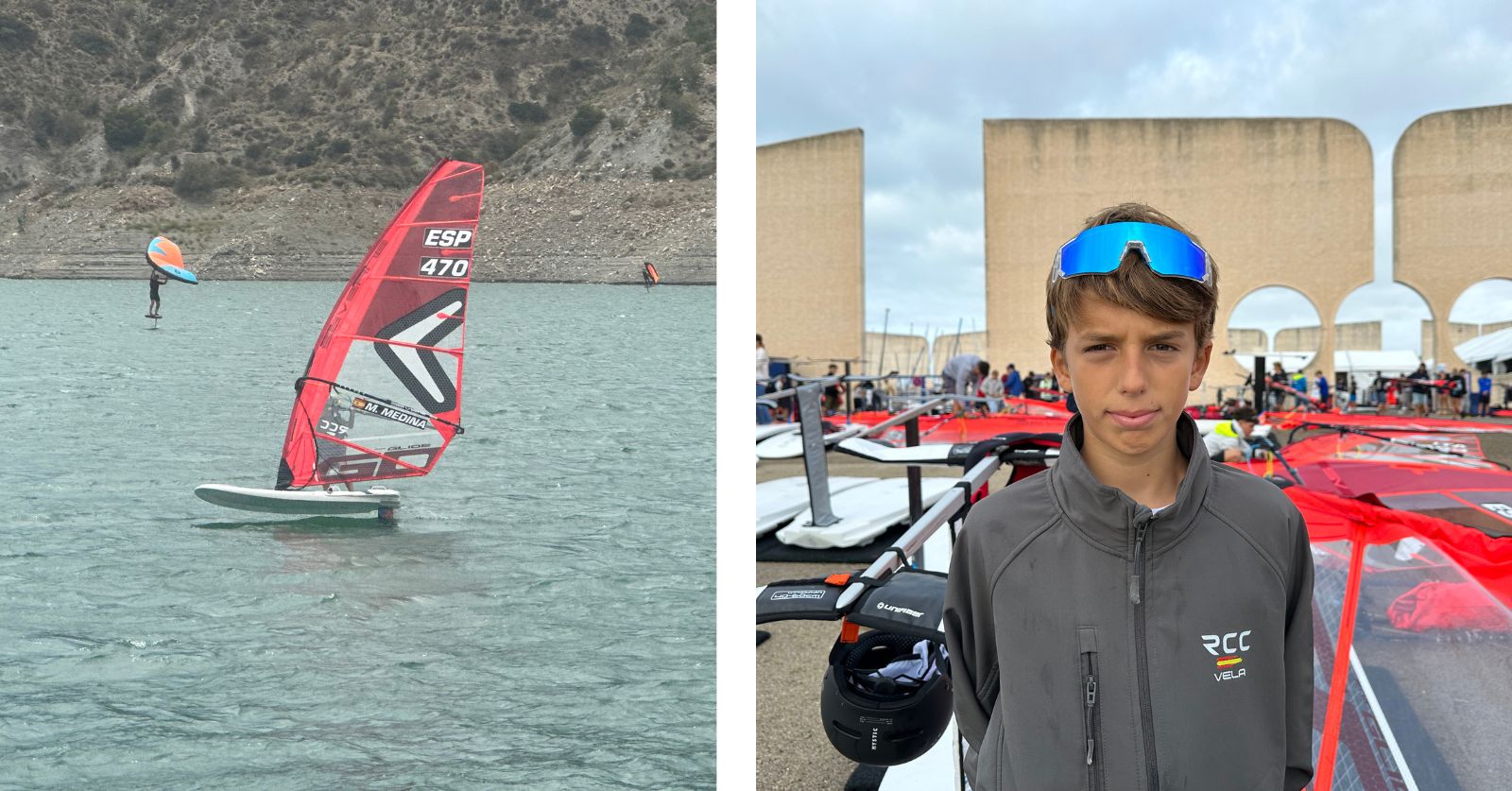 Your two cousins are also iQFOiLing. Are they an inspiration for you?
"Yes of course. Ángel and Antonio are two of the people who care for me and motivate me the most and have passed on me the passion for this discipline. Antonio is currently the new world runner-up in U17 2023 to whom I want to congratulate from here."
Do you windsurf with them?
"Yes, we usually go to the club to practice together. I enjoy and learn windsurfing with them. My short-term goal is to join the iQFOiL. I enjoy different types of windsurfing, I have a wave board Starboard Kode that I use a lot in summer."
Do you travel for regattas together?
"Yes, I was just with them at the iQFOiL Youth World Cup in Cádiz. We are a very close family and I have given them support on the land. I like that they always take me with them. I have a great time and I also learn a lot."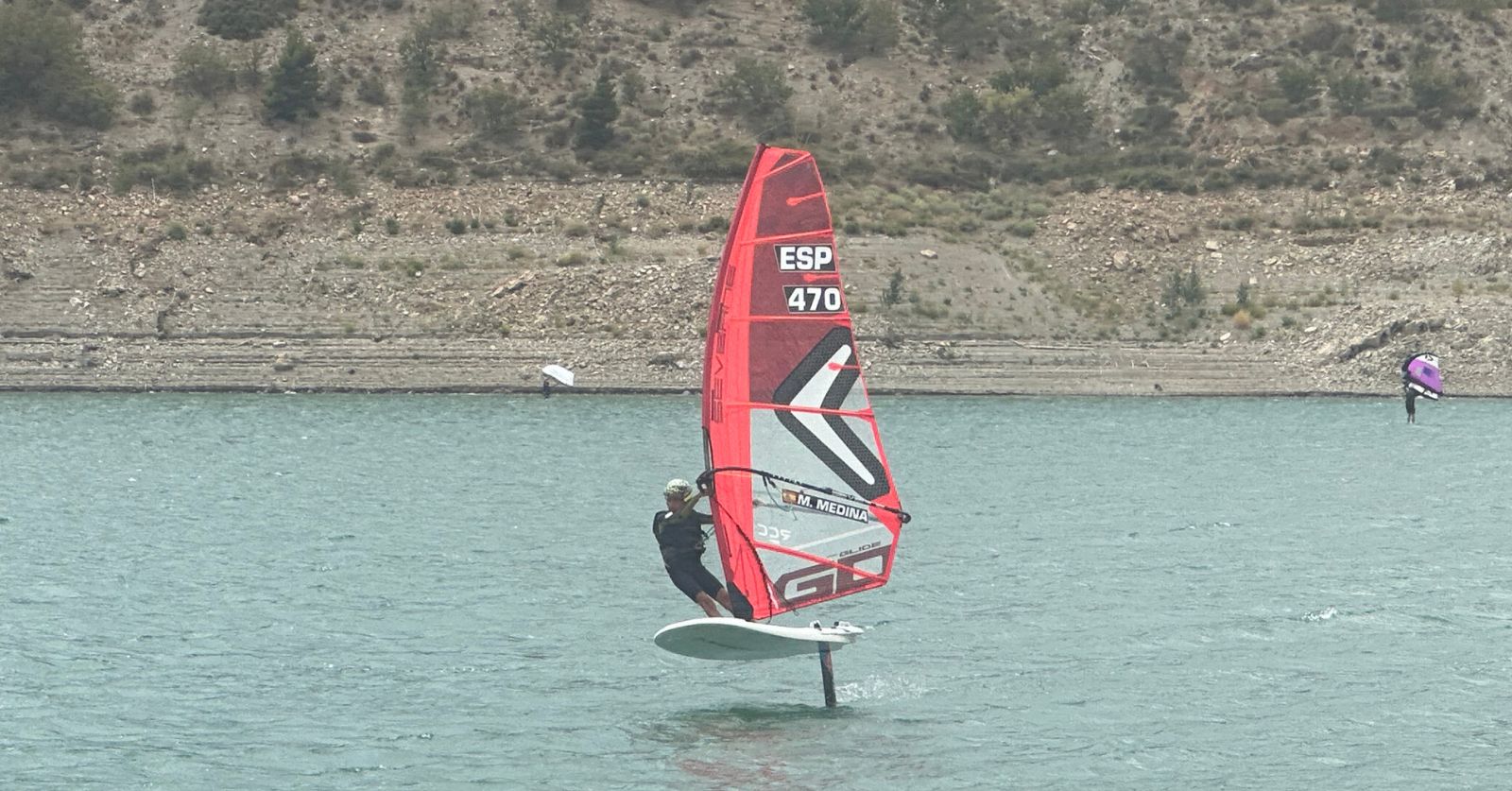 Which are your favorite disciplines?
"My current discipline is the Techno 293, although the one that I like the most is the iQFOiL. Mainly because of the feeling of flying and the technique it has. On the other hand, freeride-wave is also a lot of fun."
What kind of gear do you usually use?
"Until now, the equipment I have used the most is the Techno 293. However from now on, thanks to my good sailing technique I want to take the step up and improve in iQFOiL."
Where do you mostly train, where is your home spot?
"My home spot is the Real Club El Candado in Málaga."
Are there many of your friends windsurfing or training with you?
"I started training with one of my best friends. We have the opportunity to meet more kids every year as more and more of them join the sport. I also have more cousins and we are sailing together in the club. It is a very friendly environment there. We spread the good sports atmosphere!"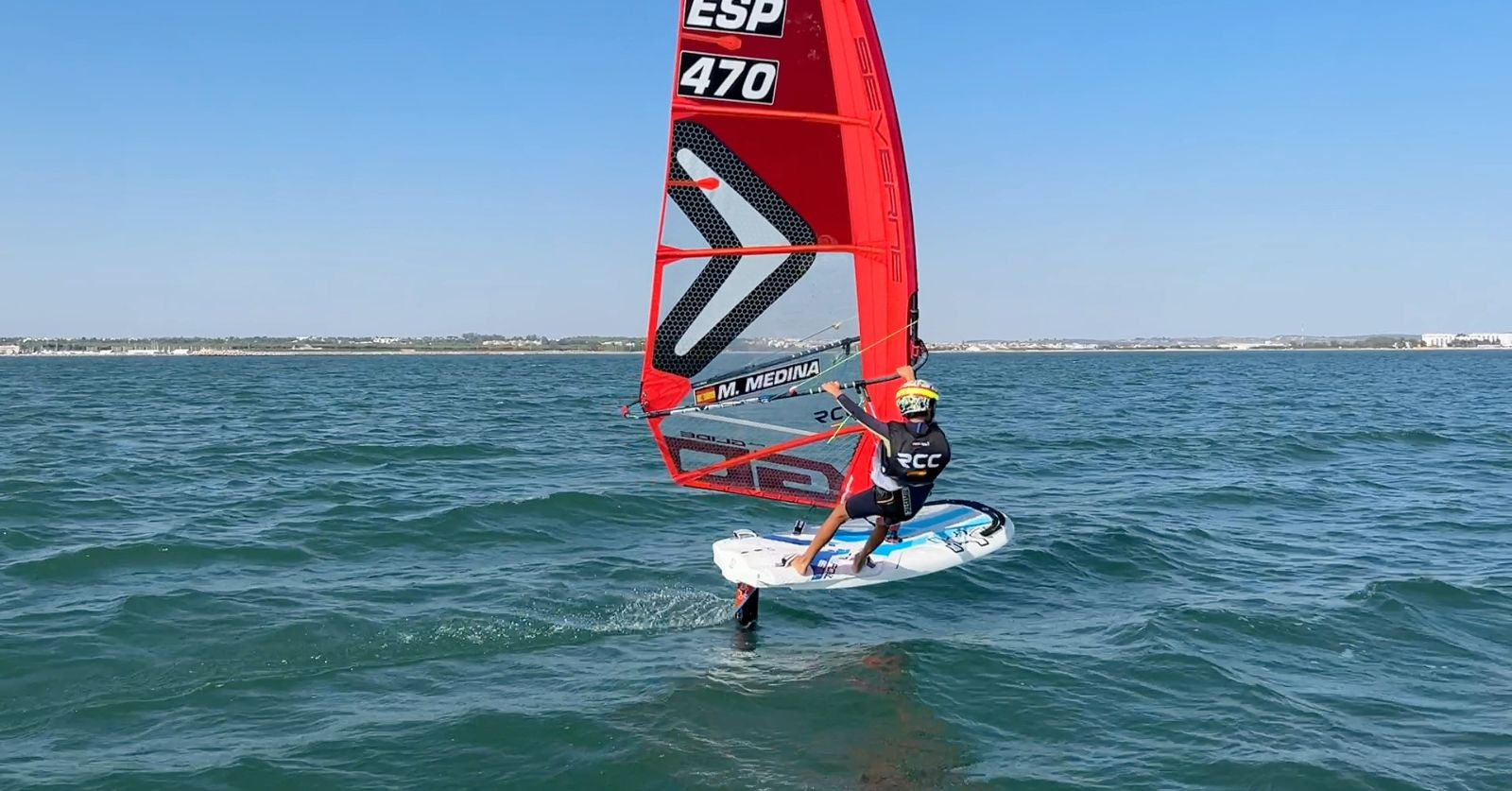 You had your first iQFOiL regatta a few weeks ago. Tell us more about it. When and where it took place, what were the conditions, and what gear did you use? How did you like it? Did you find it challenging?
"My first iQFOiL regatta was the Andalusian iQFOiL Cup in Puerto Sherry, Cádiz. I sailed in the U15 category and we had a strong wind from the Levant with gusts of 30 knots and rough seas. Honestly, it was the first time I had sailed iQFOiL in such a strong wind. Therefore it was another regatta to learn to sail in a bigger group. I had an opportunity to learn from more experienced riders and practice my racing. You always learn from regattas since this sport is about practicing, practicing and practicing."
What are your plans for the next season?
"For the next session, my coach wants me to try a double season. Which means attending both iQFOiL and Techno 293 regattas. In case they overlap, I prefer the iQFOiL event. But this I decide together with my coach."
What would you like to achieve in your windsurfing life?
"I just returned from watching the iQFOiL Youth World Championship and I loved it. I have seen a great atmosphere and a high level of sports. At least I would like to be able to participate in one of them sometime. The results are important but mainly I love learning and competing in every regatta I do. With that, I would feel fulfilled."
Why should more young kids start to windsurf?
"Because it is a sport in which you are 100% in contact with nature as you are out there with the wind and the sea. It also gives you a feeling of speed and adrenaline that not many water sports can give you. And the best thing is that you can practice it with your family and friends of all ages!"