Dream Team riders Blanca Alabau and Will McMillan end up in the top positions, reaching the second and third place respectively at the 2023 PWA Torbole World Cup. After ten years, the world elite finally returned to this European windsurf hotspot, to fight in the foil racing season opener.
Official PWA statements about Blanca Alabau:
Blanca Alabau started the final day out of the top 5 after faltering in the opening two races of the event (8th and 11th), but today the Spaniard found her form to make a rousing comeback, which would eventually see her claim the second place on the podium after recording two second places and three thirds today.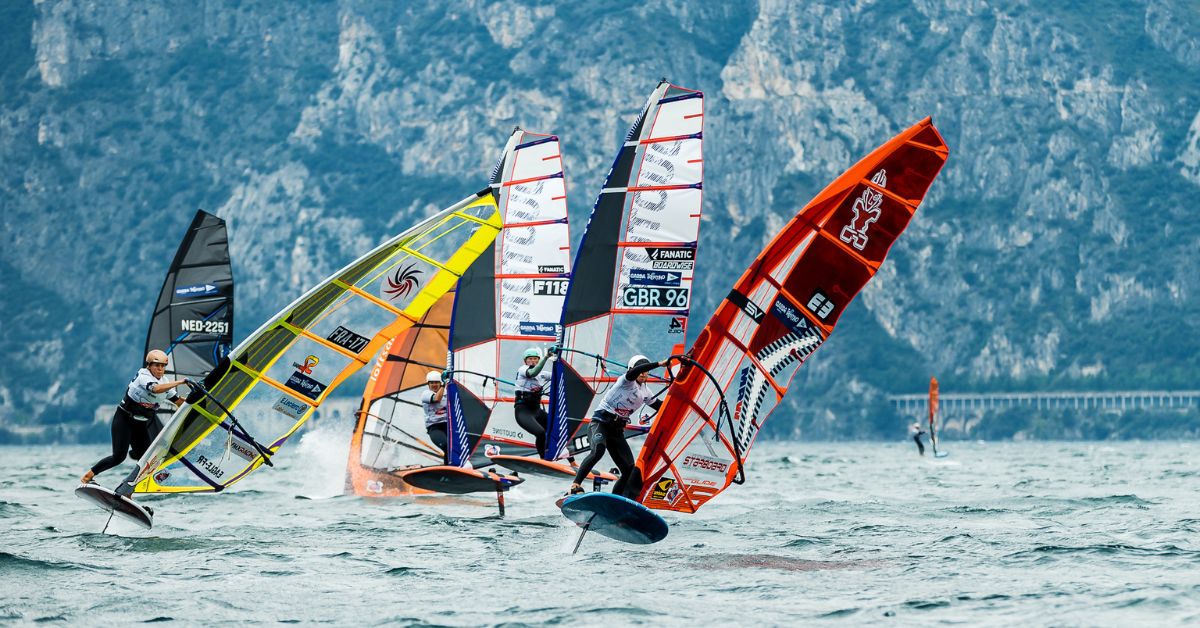 Official PWA statement about Will McMillan:
One of the stories of the day involved 17-year-old Will McMillan, who not only won his first elimination on the World Tour, but he also secured a maiden podium in only his second event. That in itself is an amazing achievement, especially given the fact that he only started foiling 3 years ago, but things could've been even better for the young Thai had he not dropped his final gybe at the last buoy when leading the second elimination. You would've forgiven him if his head had dropped slightly after that, but he bounced back immediately by dusting himself off to claim a bullet in the very next race. McMillan will obviously be delighted to have made the podium, but there may be a very small hint of disappointment as he could've very well won the entire event. McMillan possesses endless amounts of speed and will be a real threat moving forwards.