BREAK THE SPEED BARRIER
X-15: 4 new Carbon Reflex Foil Slalom shapes to cover 6 knots to stormy conditions:
The 75, 79, 85 & 89 all feature extreme focus on aerodynamic improvement and specific optimisation for high-speed use with tiny low, drag foil wings. Refined nose rockers are much lower to reduce aero lift and drag at high speed, whilst a significant increase in forward vee avoids catapults during touchdown. Further aerodynamic features include a aero convex deck and a smooth exit at the tail to reduce high-speed drag as much as possible. The X-15 feels exceptionally slippery in the wind and accelerates relentlessly.
The Starboard original waterdrop cut-away accelerates the water along the tuck line and gets you to take off speed with minimal sail pressure. With the significantly reduced tail volume and a progressive tail kick, you don't have to push hard on the tail to activate the foil and get up and fly. This concept is even more special, as it allows you to keep your comfortable, almost parallel stance far outboard with more leverage on the foil. 2024 models gain even more stability through optimised aerodynamic airflow, with less aero drag than the 2023 model. Taking it further, we evolved lighter-weight Carbon Reflex technology without compromising strength..
SLALOM RACING
UP- & DOWNWIND RACING
FREERIDE
EASE OF USE
EARLY TAKE OFF
AERO DESIGN
The side cutaways concept has been pushed to the max to develop extra speed in displacement mode to get on foil early; you can take off even before reaching planing speeds. The board is shaped like a teardrop from the nose to the tail, reducing drag and increasing aerodynamic efficiency. As a result, the board is very slippery and stable through the air.
CONVEX NOSE
A flat deck shape designed with a slight convex for the highest efficiency. Airflow over the board is stable and has minimum resistance, maximising speed potential. Extensive vee at the nose underside avoids catapults when touching down at full speed.
RECESSED MAST TRACK
With an even more recessed mast track, the centre of drive is lower and drastically increases your control. Going into gusts or wind holes, sudden power changes or unexpected board movements become easy to control.
DEEP CUTAWAYS
The cutaways have been extended to decrease drag before take-off and accelerate the transition into flight mode by quickly reducing wetted surface area as speed increases.
DRAKE SLICK FOOTSTRAPS
The Drake Slick foot straps are made with FSC-certified, sustainably sourced and plant-based Yulex foam. With 85% natural rubber content, CO² emitted during manufacturing is reduced by 80%. The remaining 15% of synthetic neoprene is kept to improve UV resistance, carefully sourced with the smoothest fabric for a comfortable feel.
EXTRA THIN PADS
There are fewer impacts to absorb when foiling, so we've designed the pads to be extra thin for added control and kept the diamond grooves for the perfect grip.
THE FLAGSHIP CONSTRUCTION
The Carbon Reflex construction is our lightest, proven flagship construction and has some of the lowest warranty rates in the industry. Using the lightest biaxial carbon provides more feel, more responsiveness and more controlled flex than conventional boards. On the water, this construction will provide you with ultimate performance. It delivers the most direct feedback from the foil and allows for quicker and more precise movements. With the Carbon Reflex construction you'll start foiling earlier. For 2023 the Carbon Reflex is limited in stock, built to order with a custom delivery lead time.
X-15 75 Cutting edge. Our narrowest, smallest foil slalom board. Defined for the speed demon who's looking for sixth gear to reach the outer limits in extreme conditions. As a DefiWind high speed reaching machine, X-15 75 is your weapon of choice. The tail width of 60.3 cm, recommended sail size of 3.5 to 6.0 and even lower aero drag of the 75 ensures your fastest flight session ever in the most stormy or challenging conditions. Confidence at the highest speeds in the most challenging conditions is enhanced by the super secure deep vee frontal profile. Fearless flight.
X-15 79 takes all the development, control and efficiency gains from the new 89 and 85, then turns up the heat... With a narrow 63cm tail and 166 Litres, this is the choice of high windfoil slalom board for those who genuinely seek the outer limits and yearn to burn at the highest possible foiling speeds in extreme conditions. The 79 represents a low-compromise approach to breaking the Vmax barrier, prioritising velocity above versatility. Recommended sail sizes of 5.0 to 7.0. This concept is even more special because it allows you to retain a comfortable, almost parallel stance far outboard, enabling more leverage on the foil.
The X-15 85 is the smaller version of the 89, with more significance in the 7.3cm narrower tail width than the 7 liters actual volume difference. 85 is ideal as a light wind slalom foil board for the lighter sailor. Sails from 6.0 to 8.0 are optimum. A teardrop shape combined with a progressive tail kick helps increase the speed in displacement mode, enhancing speed and pumping ability to get on the foil earlier. The 85 is very stable in the air even when you switch stance, making you less fearful of any touchdown at full speed.
The X-15 89 is the Light wind slalom choice for PWA riders and anyone who wants to go fast in light wind. Recommended sail range is 7.0 to 9.0. Development focused on improved airflow; the new convex front optimises lift versus drag, significantly improving speed downwind, while the clean, faired tail section continues the aero refinement. The recessed mast track improves drive and control, resulting in a more efficient board at low and high speeds, notably quicker acceleration and much calmer at top speed. Thinning the tail allows increased rail pressure, improving handling giving a more natural and connected feel, and a tactical advantage in high-speed racing jibes. For extreme light wind flight.
← Scroll sideways for more sizes →
| Model | X-15 75 | X-15 79 | X-15 85 | X-15 89 |
| --- | --- | --- | --- | --- |
| Volume | 162 L | 166 L | 182 L | 189 L |
| Length | 225 cm | 225 cm | 225 cm | 225 cm |
| Width | 75 cm | 79 cm | 85 cm | 89 cm |
| Tail Width | 60.3 cm | 63 cm | 69.3 cm | 76.6 cm |
| Thickness | 15.5 cm | 15.5 cm | 15.6 cm | 15.2 cm |
| Shape | Flat Vee to Double Concave | Flat Vee to Double Concave | Flat Vee to Double Concave | Flat Vee to Double Concave |
| Fin | Without Foil | Without Foil | Without Foil | Without Foil |
| Sail Range | 3.5 - 6.0 m² | 5.0 - 7.0 m² | 6.0 - 8.0 m² | 7.0 - 9.0 m² |
| Weight Carbon Reflex | 8.46 Kg | 8.72 Kg | 9.34 Kg | 9.64 Kg |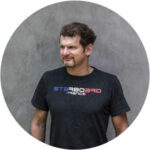 Get ready to win your foil slalom races! When you hit a wind gust nothing is changing because the aerodynamics on the X-15 is incredible! It moves through the air really cleanly with plenty of control!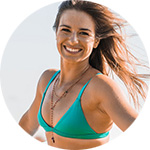 The X-15 is my favorite board! It is comfortable to sail and it has an easy takeoff! In light wind with a big sail to super windy conditions with a small sail I feel a lot of control. When you touch down you will not fall or lose speed anymore. You get straight up on the foil again and other foilers will not catch you if you make a little touch-down mistake! With this board under my feet, I am always ready to race!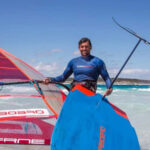 The X-15 is amazing with the new 2024 features! It is flying super fast in the air. It feels like we have been able to remove the handbrake as this board just wants to accelerate. The board glides way better in the air. It also feels smaller because when you hit the air you feel that the board does not have any drag. This shape is a super big improvement for our foil slalom board range!
Get your dose of windsurfing
directly to your inbox
Subscribe to be the first to know about product releases, receive windsurfing tips or read about exclusive insights right in your inbox.
For every board sold, Starboard plants 3 mangrove trees with Worldview International Foundation. Each Mighty Mangrove sinks down 673kg of VCS certified CO2 during its first 25 years.
Together, our 3 mangroves offset the boards Carbon Emissions 10 X over and fund local livelihoods projects in Myanmar.
Buy a board & we pick up 1.1kg of beach/ ocean plastic trash – equivalent to the amount of plastic trash entering the ocean, per person, per year.